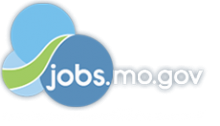 Job Information
Vail Resorts

Entry Cook & BOH Crew - Full & Part Time - Winter Seasonal - Snow Creek

in

Weston

,

Missouri
Reach Your Peak at Vail Resorts. As a community of adventurers and discoverers, Vail Resorts delivers an experience of a lifetime to our guests and our employees. Our team is made whole by the brave, passionate individuals who ambitiously push boundaries and challenge the status quo. Whether you're looking for seasonal work or the career of a lifetime, join us today to reach your peak.
As part of Vail Resorts, all Snow Creek employees receive a FREE ski pass providing access to all of our 34 iconic ski resorts across North America. Employees and dependents can ski anytime, including weekends, with no reservations required (with the exception of possible blackout days if limited terrain is open).
Responsibilities of an entry level cook include, but are not limited to:
Understands the proper terms for kitchen equipment/pans and small wares used in the kitchen

Understands and operates basic cooking equipment such as fryers, pizza oven and kettles

All of our team members are typically required to wash dishes one shift per week

Heat or Reheat items for service in accordance with current applicable federal, state and corporate standards, guidelines and regulations to ensure high-quality food service is provided

Clean food preparation areas, cooking surfaces, utensils, sneeze guards and guest facing areas of their station in accordance with health and safety standards

Proactively greet guests and take food orders

Continually demonstrate a high level of guest service excellence

Prepare food items in accordance with the station guide recipes including portion control and presentation

Gathers and portion items ensuring that they are of high quality and serves to guests

Maintain sanitation, health and safety standards in work areas including but not limited to temperature checks, wearing gloves and proper utilization of sanitation buckets

Responsible for breaking down workstation, cooling food where necessary in accordance with cooling guidelines and storing in accordance with proper storage and labelling guidelines

Attends all allergy and foodborne illness in-service training.

Reports all accidents and injuries in a timely manner

Complies with all company safety and risk management policies and procedures

Participates in regular safety meetings, safety training and hazard assessments

Attends training programs (classroom and virtual) as designated

Typically requires supervision from a more senior culinary team member

Scrub pots and pans and wash any other dishes

Mop floors

Clean and tidy kitchen work areas

Clean and tidy dining room areas

Clean and sanitze restrooms

Take out trash

May perform other duties and responsibilities as assigned
Requirements include:
Ability to speak, read and communicate in English.

Ability to maintain a positive work ethic.

Ability to work as a productive part of a team.

Ability to carry up to 50 lbs.

Ability to stand for up to 6-8 hours at a time.

Demonstrates excellent guest service skills.

Able to work weekends and holidays.

Previous cooking experience- preferred but not required.

Knowledge of sanitation-preferred
Having opened for business less than 30 years ago, Snow Creek has already converted thousands of first-timers into lifelong skiers and riders. Join our team and continue creating epic experiences for guests at Kansas City's premier winter destination. www.vailresortscareers.com (http://www.vailresortscareers.com/)
Vail Resorts is an equal opportunity employer. Qualified applicants will receive consideration for employment without regard to race, color, religion, sex, national origin, sexual orientation, gender identity, disability, protected veteran status or any other status protected by applicable law.
Requisition ID 265867