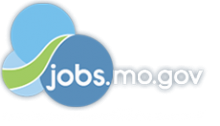 Job Information
Bath Planet

Skilled Carpenter

in

Wentzville

,

Missouri
Job Title: Skilled Carpenter
YOU MUST HAVE CARPENTRY EXPERIENCE.
Company Overview
Perfect Choice / Bath Planet
Perfect Choice / Bath Planet is one of the leading home improvement companies and is currently seeking new and continuing Journeymen Carpenters to be the face of the company to provide home improvement solutions to homeowners throughout St. Louis, MO and surrounding areas.
Services include kitchen remodeling, bathroom remodeling, shower remodeling, replacement doors, siding, roofing, bath replacement systems, walk-in tubs, and more.
Duties
Journeyman carpenters use a variety of tools to accurately measure, cut and join wood, drywall, fiberglass, plastic and other building materials. Depending on their particular jobs, they frame structures and walls and install cabinets, ceilings, doors, floors, fixtures, prefabricated panels and scaffolding. Journeyman carpenters supervise the activities of laborers, carpenter's helpers and apprentices. They use measuring devices, electric saws, hammers, levels, miter boxes, pneumatic nail guns, sanding machines and squares. Journeyman carpenters also construct underground partitions, braces and specialty concrete forms. Many jobs require carpenters to be able to read and act on blueprints and other plan documents.
Day-to-day job tasks vary for journeyman carpenters based on the construction project at hand. However, they all perform these core duties on a regular basis:
Read Building Plans – Journeyman carpenters read plans, blueprints, job orders, and drawings to accurately plan building and repair projects.

Prepare Materials – J ourneyman carpenters determine materials and tools needed for projects and retrieve these supplies from supply companies or the company inventory. They then cut and shape construction materials to precise specifications based on measurements.

Perform Carpentry Work – Journeyman carpenters repair foundations and structures. They build cabinets, framing, staircases, windows, exterior siding, and doors, in addition to hanging drywall, installing carpet, and laying tiles and wood flooring.

Train Staff

Keep Track of Inventory – The journeyman carpenter keeps track of inventory so new materials can be ordered as needed. Journeyman carpenters who operate out of a service truck are responsible for maintaining all the inventory stored there.

Follow Safety Standards – Journeyman carpenters follow all OSHA and company safety regulations. This includes wearing proper protective equipment.

Knowledge and Skill Abilities:

Construction knowledge – journeyman carpenters use construction knowledge to read and interpret blueprints and plans and determine how to build the projects depicted

Communication skills – journeyman carpenters use verbal communication skills to work as part of a collaborative construction crew, report to supervisors, and relay material needs to supply houses and inventory managers

Physical stamina – journeyman carpenters work indoors and out, in all weather conditions, while laying, bending, squatting, and stretching, which are tasks that require physical fitness

Math skills – journeyman carpenters use math skills to estimate material needs for various building and repair projects

Measuring skills – journeyman carpenters know how to take and record precise measurements

Leadership – because the journeyman carpenter trains apprentices and other staff, strong leadership skills are essential

Attention to detail – journeyman carpenters use analytical skills and good attention to detail to determine how to build new structures and make repairs to existing ones

Tools of the Trade – Required to Know:

Hand Tools – hammers, chisels, levels, screwdrivers, clamps

Power Tools – saws, drills, routers

Measuring Tools – tape measures, laser measurement devices, squares

Minimum Qualifications:

High school diploma, GED, or equivalent

3-5 years of journeyman level carpenter experience

Salary :

Based on experience and discussed at time of interview and/or hire
Powered by JazzHR