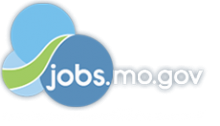 Job Information
McDonald's

Customer Experience Lead (up to $10 per Hour)

in

WEBSTER GROVES

,

Missouri
Customer Experience Lead (up to $10 per Hour)
at the following location(s):
WEBSTER GROVE (02875) - WEBSTER GROVES, MO
Description:
Must Be 16 Years of Age or Older to Apply
Seeking person that possesses a passion for service, is knowledgeable of menu items, and is prepared to proactively customize the dining experience to the Guests' expectations
KEY RESPONSIBILITIES • Greets Guests with a genuine smile, builds rapport, and ensures an enjoyable, quality dining experience. • Ensures expedient service of food and beverages to the Guest. • Frequently checks up on the Guests and uses visual cues to provide silent service as appropriate. • Learn menu and beverages, expertly recommends and upsells on items.
QUALIFICATIONS * Must be able to deliver plates and food and clear tables * Must be dressed neatly and well-groomed in company approved uniform at all times * Must be able to calmly respond to angry Guests and notify a Manager * Must be able to stand and walk during entire shift * Must be able to reach, bend, stoop and wipe counters/tables
PASSION FOR THE GUEST SERVICE *Creates a seamless Guest experience, welcoming the Guests, and enthusiastically meeting their needs. * Creates a strong first impression promptly greeting Guests. * Makes a difference in the Guest experience by personalizing service to exceed Guest expectations. * Goes above and beyond to establish a personal connection with Guests to make them feel warm, welcome and appreciated. * Makes the bar an attractive and exciting place to visit. * Establishes a strong rapport with all Guests to create fans and repeat business.
COMMUNICATION *Keeps the lines of communication positive, open and productive. * Keeps interaction positive and productive; avoids conveying negative messages. * Listens carefully and attentively to others without interrupting.
SALESMANSHIP *Keeps it fun and keeps it real; seeks opportunities to sell others on the whole brand experience. * Demonstrates a unique, lighthearted style that is personal and memorable. * Listens carefully to Guests' needs and suggests add-ons accordingly. * Knows drinks and menu items and is able to speak knowledgeably to make personal recommendations. * Grows the business and expertly upsells menu items where appropriate.
RELIABILITY & ACCOUNTABILITY *Works hard, carefully follows direction and established guidelines, and delivers quality results. * Consistently arrives to work prepared and ready for the shift. * Ensures all responsibilities are fulfilled before ending his/her shift. * Sets the standard by adhering to established rules and guidelines. * Admits mistakes and takes prompt action to correct them. * Holds self and others accountable for delivering consistent quality results
Requirements:
Additional Info:
McDonald's Corporation and McDonald's USA, LLC (the "Company") are committed to a policy of Equal Employment Opportunity and will not discriminate against an applicant or employee on the basis of age, sex, sexual orientation, race, color, creed, religion, ethnicity, national origin, alienage or citizenship, disability, marital status, veteran or military status, genetic information, or any other legally-recognized protected basis under federal, state or local laws, regulations or ordinances.