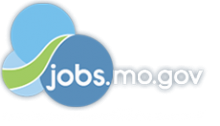 Job Information
AssuredPartners

Sales Executive Intern

in

Warrensburg

,

Missouri
AssuredPartners is the fastest-growing independent insurance agency in the U.S. Founded in 2011 as a national partnership of leading independent property and casualty and employee benefits brokerage firms, AssuredPartners is now one of the largest brokers in the nation after acquiring over 325 agencies. AssuredPartners has approximately 7,000 team members and offices in 40 states and two countries reaching 1.5 billion dollars in revenue. As our company continues to grow at a rapid pace, so do the opportunities for our current and future employees.
College 2 Career Internship Program:
At AssuredPartners, our internship program was created to support the next generation of talent in finding meaningful, professional development experiences within the insurance industry. We expect all of our teammates to actively present new ideas, take a thoughtful approach to responsibilities, and help contribute to building our culture. You will grow with the help of an assigned mentor, be exposed to leadership, departments, and other interns, and create lasting connections.
Overview of Role:
As a Sales Executive Intern, you will gain an understanding of the insurance industry and the distribution models for insurance products and in-house services, learning how to leverage that understanding when identifying potential clients. You'll help us share how AssuredPartners brings a customized approach to risk management, collaborating with clients, carriers, and colleagues. The program will provide you with an understanding of the business to business sales process, from initial prospect identification through the close of a sale, while surrounding you with a dedicated team to help develop your sales skills. This internship simulates the work required to thrive in a fast-paced sales culture, focused on activity and results. Through sales competitions, trainings, and mentorship, you will have endless opportunities to grow.
Essential Duties and Responsibilities: During our Internship Program, you will:
Complete a rotation through critical teams which help assess issues, develop solutions, negotiate risk transfer contracts, and provide claims advocacy on behalf of policy holders.

Develop critical sales skills in opportunity identification, lead nurturing, and setting appointments.

Build prospect lists relevant to your sales teams identified parameters.

Learn the functionality of lead generating tools.

Develop outbound marketing campaigns through various communication channels.

Work closely with sales teams to set new business appointments.

Utilize AssuredPartners' Customer Relationship Manager (CRM) to track leads, individual sales activities, and email marketing campaigns.

Copy data and compiles records and reports. 

Follow company policies with respect to all essential duties and responsibilities.
Minimum Qualifications, Education and/or Experience: The requirements listed below are representative of the knowledge, skill, and/or ability required. Reasonable accommodations may be made to enable individuals with disabilities to perform the essential functions.
Must be a self-starter, imaginative, and creative with good communication skills.

Must be competitive, persistent, and self-reliant, with high energy.

Working toward a degree in Risk Management & Insurance or other business concentration – preferred
ID: 2021-7647
External Company URL: www.assuredptr.com
Post End Date: 5/31/2021
Street: 625 E Russell Road