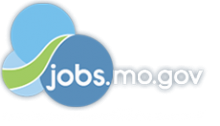 Job Information
Lumeris

Director of Payer Contracting

in

United States
In order to apply for a position at Lumeris, you must create an account using your email address and a password of your choosing. This account will allow you to receive notifications each step of the way through the job application process. With these updates, you'll never have to wonder where you are in the process. Additionally, we can easily send pertinent documents to you for your review. Once you create the account, you may apply to any position you feel is a good fit without having to re-enter information. Thank you for your interest in Lumeris.
Position:
Director of Payer Contracting
Position Summary:
The Director, Payer Contracting consults external partners on the planning, direction, and implementation of payer relationships and provides expertise on negotiating and executing value-based contracts. The Director, Payer Contracting possesses deep marketplace expertise, serves as a strategic thought partner to key stakeholders to adjust strategies accordingly to meet high standards of contract development, contract language, drafting, analysis, and negotiation. Participates in the development of strategies and methodologies as it relates to payer contracting, contract terms, and alternatives for all contracts. The Director, Payer Contracting will provide consultative support to external executive teams on organization wide contracting efforts.
Job Description:
Roles and Responsibilities
Identifying and recommending opportunities for all forms of value-based contract performance improvement with existing customer contracts.

Collaborating with and inspiring cross-functional teams to develop solutions, gain alignment, and deliver impactful business insights; engage necessary internal business partners to enable better decision making.

Influencing and educating various external and internal business partners on contracting strategies, marketplace dynamics, customer insights, patient healthcare trends, portfolio considerations, and communities of practice.

Utilizing depth and breadth of contracting and negotiation knowledge to develop and communicate managed care contract execution strategies that support clients moving to fee-for-value types of contracts

Designing and implementing negotiation strategies for the terms and conditions in value-based contracts.

Demonstrating executive presence (confidence, credibility, and capability), providing strategic input to and/or seeking advice from senior leaders internally and externally on a variety of topics related to managed care contracting, value-based care and risk contracts

Owning accountability for project performance, risk management, administration, financial management and issue resolution for self-identified or assigned projects with significant scope.

Influencing and educating various external and internal business partners on value-based contracting strategies, marketplace dynamics, customer insights, patient healthcare trends, and payer payment innovations.

Sharing perspectives and insights to elevate team thinking and drive a balanced, holistic point of view around the movement to fee for value strategies; effectively weighing and communicating trade-off considerations.

Educating external and internal business partners on market drivers that influence and impact work including, but not limited to, current and proposed government policy, reimbursement landscape, payer trends, distribution dynamics, and legal considerations.

Addressing complex, strategic business issues and making decisions that have significant business impact.

Develops and provides plan support and contracting leadership, as required.

Compiles, maintains, and analyzes client's value-based contracts and risk contracts portfolio for the purpose of identifying opportunities to improve contract performance and structures

Analyzes and recommends resolutions of contract barriers, taking into account prevailing local market information.

Performs other duties as required.
Experience, Qualifications and Education:
Bachelor's Degree required (general business, managed health care, legal or finance disciplines are preferred).

Significant (7-10 years) experience in managed care .

Significant (4-7 years) managed care contracting experience with a broad range of providers .

Previous experience (2 -4) years of value-based care and risk based contract ing. Heavy understanding of value based care is strongly preferred

Previous (2-4 years) management or project lead experience.

Expert Knowledge of provider contracting/negotiations, network development and configuration, standards for value-based contracting and managed care delivery.

Substantive knowledge of population health, value-based care, managed care policy and direction.

Strong Communication and negotiation skills.
Lumeris is an EEO/AA employer M/F/V/D.
Location:
Cincinnati, OH, Remote - AR, Remote - IL, Remote - IN, Remote - KS, Remote - KY, Remote - LA, Remote - MO, Remote - OK, Remote - TN, St. Louis, MO
Time Type:
Full time
Join Our Growing Team!
Lumeris is a value-based care managed services operator for health systems and providers seeking extraordinary clinical and financial outcomes. Lumeris aligns providers and payers across populations with technologies, processes, behaviors and information to achieve high-quality, cost-effective care with satisfied consumers — and engaged physicians.
Lumeris with Essence Healthcare, its inaugural client and learning laboratory with more than 60,000 Medicare members in Missouri and Illinois, has averaged a CMS rating of 4.5 Stars for the last ten years and produced the highest consumer and physician satisfaction scores in the industry along with significantly better clinical outcomes and lower costs. For more information, go to www.lumeris.com.
Why Join Lumeris?
At Lumeris, you will be part of team that is focused on solving the nation's healthcare problem, and you will be able to contribute to our purpose. Our environment is fast-paced, change-oriented and focused on growth and employee engagement. At Lumeris, we know that talent is best utilized when given the opportunity to succeed. That is why we have removed the boundaries that inhibit success and focus on fostering an environment that allows employees to utilize their talents.