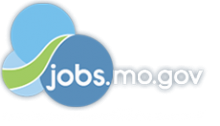 Job Information
CenturyLink

Service Delivery Coordinator

in

TOWN AND COUNTRY

,

Missouri
About Lumen
Lumen is guided by our belief that humanity is at its best when technology advances the way we live and work. With 450,000 route fiber miles serving customers in more than 60 countries, we deliver the fastest, most secure global platform for applications and data to help businesses, government and communities deliver amazing experiences. Learn more about Lumen's network, edge cloud, security and communication and collaboration solutions and our purpose to further human progress through technology at news.lumen.com, LinkedIn: /lumentechnologies, Twitter: @lumentechco, Facebook: /lumentechnologies, Instagram: @lumentechnologies and YouTube: /lumentechnologies.
The Role
The Lumen Solution Delivery Coordinator is responsible for ensuring a positive customer experience through effective orchestration of tasks associated with hosting service implementations.
The Main Responsibilities
• Guide customers through Lumen Hosting Service implementations with standard or expedited intervals
• Ensure order installation intervals are established with the client, and handover services on time
• Support multiple orders from creation, through invoicing and handover to Operations
• Serve as the client's single point of contact for each assigned order
• Manage the customer relationship by providing implementation expertise, and transparent communication throughout order lifecycle
• Schedule and chair key milestone update meetings
• Manage order delivery timelines through comprehensive risk assessment and mitigation
• Coordinate work efforts of multiple internal and external teams to meet implementation targets
• Update service delivery systems to allow tracking and measurement of the Service Delivery book of business
• Transition completed orders to the Operational support teams, and verify accurate CMDB representation
• Participate in company sponsored and individual training to refine existing skill, and gain new relevant skills
• Follow change management policies established by Lumen, and Lumen clients
• Execute on directives deemed necessary by management
What We Look For in a Candidate
• Sound inter-personal skills – Collaborate across multiple teams and client organizations
• Ability to demonstrate analytical and problem-solving skills
• Strong written, oral, and presentation skills – Ability to lead client meetings with key senior personnel, and adapt communication style to the audience
• Ability to effectively coordinate internal resources to accomplish key milestones
• Ability to quickly establish a working knowledge of Lumen internal departments, process flows, product offerings, systems, portal, and customer satisfaction initiatives
• Excellent time management skills - Ability to set priorities and multitask as necessary
• Ability to make sound decisions based on a balance of logic, data, and client input
• Hosting and/or Network Knowledge to translate solution to install tasks.
Qualifications:
• 2-3 years industry experience
• 2 years of experience in service delivery coordination, or project management
• An understanding of hosting (servers, switches, datacenter) services and terminology, or a willingness and ability to quickly learn high level hosting terms and technology
Education or Equivalent Experience:
• Bachelor's degree or equivalent certification/experience
Requisition #: 227751
EEO Statement
We are committed to providing equal employment opportunities to all persons regardless of race, color, ancestry, citizenship, national origin, religion, veteran status, disability, genetic characteristic or information, age, gender, sexual orientation, gender identity, marital status, family status, pregnancy, or other legally protected status (collectively, "protected statuses"). We do not tolerate unlawful discrimination in any employment decisions, including recruiting, hiring, compensation, promotion, benefits, discipline, termination, job assignments or training.
Disclaimer
The above job definition information has been designed to indicate the general nature and level of work performed by employees within this classification. It is not designed to contain or be interpreted as a comprehensive inventory of all duties, responsibilities, and qualifications required of employees assigned to this job. Job duties and responsibilities are subject to change based on changing business needs and conditions.