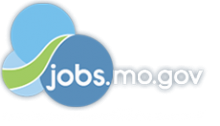 Job Information
FV Services, Inc.

Licensed Practical Nurse, Home Health

in

Sunset Hills

,

Missouri
KEY RESPONSIBILITIES AND ESSENTIAL FUNCTIONS:
Provides direct patient care in home setting based on a specific plan of care and physicians' orders. This includes a general assessment, teaching and education, checking vitals, drawing labs, changing wounds dressings and vacs, personal care, etc.

Timely and accurately reports resident/patient changes, needs and/or requirements to the Registered Nurse and/or other managing staff and physician.

Collaborates with patients' clinical team with concerns, goal setting and changes to plan of care.

Accepts physicians' orders

Participates in Individual patient case conference team meetings.

Accurately and timely completes required documentation in EMR of nursing care to meet all state and Village requirements.

May delegate appropriate tasks to patient care givers and follows up on assignments.

Adheres to all safety regulations and requirements.

Handles stress well and gets along with others within the workplace and with customers outside the department.

Maintains acceptable standards of workplace conduct.

Other responsibilities may be assigned by the supervisor as warranted by business needs.
EDUCATION AND EXPERIENCE:
This job requires a combination of education, training and experience that is acquired through the completion of an accredited School of Nursing.

Basic level knowledge of Microsoft operating system and Microsoft Word, Excel and Outlook.

Ability to read, analyze, and interpret general business periodicals, professional journals, technical procedures, or governmental regulations.

Ability to write reports, business correspondence, and procedure manuals.

Ability to effectively present information and respond to questions from groups of managers, clients, customers, and the general public

Ability to add, subtract, multiply, and divide in all units of measure, using whole numbers, common fractions, and decimals; calculate figures and amounts such as discounts, interest, commissions, proportions, percentages, area, circumference, and volume.

Ability to define problems, collect data, establish facts, and draw valid conclusions; and deal with a variety of abstract and concrete variables.

Very strong interpersonal skills and the ability to build relationships with staff, leaders, vendors and other stakeholders.

Expert level written and verbal communication skills.

Demonstrated proactive approaches to problem-solving with strong decision-making capability.

Demonstrate the highest level of customer/client service and response.

Work collaboratively in a team environment that promotes inclusiveness and communication among team members.
CERTIFICATES, LICENSES, REGISTRATIONS
Must be a Licensed Practical Nurse by Missouri State Board of Nursing.

Current Basic Life Support (BLS) certification or ability to obtain prior to direct patient contact

Valid driver's license and proof of insurance required.
PHYSICAL DEMANDS:
The physical demands described here are representative of those that must be met by an employee to successfully perform the essential functions of this job. Reasonable accommodations may be made to enable individuals with disabilities to perform the essential functions.
Requires significant drive time in personal vehicle.

Required to drive from one location to another if necessary, for services provided through the department.

Occasionally required to carry or lift items weighing up to 10 pounds.

Occasionally required to carry or lift items weighing up to 25 pounds for short distances. Required to obtain assistance of another qualified employee when attempting to lift objects over 25 pounds.

Occasionally required to stand or walk.

Frequently required to sit in a stationary position.

Occasionally performs activities that require stooping, bending and reaching, squatting, balancing, and trunk twisting throughout the day.

Constantly able to communicate verbally and in written form.

Frequently able to detect and discern both loud and soft sounds.

Constantly able to use hands and fingers to type, write, and file.

Frequently able to use near vision for viewing computer monitor and written materials.

Occasionally required to detect unusual odors that could indicate environmental issues.
WORKING CONDITIONS:
Category I: Position is Category I of Potential Exposure. Use of appropriate Personal Protective Equipment (PPE) is required for every employee engaging in Category I tasks. Frequently exposed to blood, body fluids, fumes, or airborne particles, and sharp objects potentially contaminated with blood borne pathogens or other infectious agents.
The noise level in the work environment is usually moderate.

Work is generally performed in an indoor, well-lighted, well-ventilated, heated and air-conditioned environment.

Subject to frequent interruptions by staff, visitors, and volunteers.

Subject occasionally to hostile and emotionally upset staff and visitors.
HOSPITALITY FOCUS:
Friendship Village fully embraces a culture of hospitality. To that end, we include the following hospitality promises as a guide for our interpersonal interactions with residents, co-workers, and guests:
We treat everyone with courteous respect (kindness).

We maintain high levels of professionalism – holding ourselves and one another accountable.

We make you feel important, starting with a warm greeting, by name and with a smile.

We pay attention to details.

We ask, "Is there anything else I can do for you?"
Job ID: 2020-1769
External Company Name: Friendship Village Senior Living Communities
External Company URL: https://www.friendshipvillagestl.com/
Street: 12563 Village Circle Drive