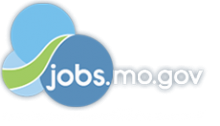 Job Information
FV Services, Inc.

Home Health Admissions Liaison

in

Sunset Hills

,

Missouri
KEY RESPONSIBILITIES AND ESSENTIAL FUNCTIONS:
Markets to and builds relationships with staffing/scheduling coordinators and upper-level decision makers at hospitals, skilled nursing facilities, assisted living facilities, and local and private clients in the community to help grow a profitable home health business.

Works closely with Supportive Services Director and staff for coordination and growth of private duty services.

Plans, develops and executes all aspects of FV Home Health marketing strategies in collaboration with the FV CSO, FV Sales and Marketing Team, FV @ Home Executive Director and FV Home Health Admission team.

Implements marketing strategies to sell services to and secure growth in target markets with large, complex referral and payer organizations; use data-driven decision-making tools to determine strategies for achieving referral goals.

Performs prospecting calls, meets with prospective healthcare facilities and assists with sign-up and onboarding of new client facilities; develops robust pipeline of prospective client facilities.

Ensures that all prospect inquiries are managed and that timely follow through is maintained in accordance with designated time frames.

Connects with administrators, directors of nursing services, and directors of case management in the community on an ongoing basis to ensure client satisfaction.

Stays updated about relevant operational, competitive and company information in order to respond effectively to prospect inquiries and referral sources.

Interprets and analyzes Home Health data; prepares and conducts presentations regarding home health agency programs and outcome data to organizations where prospective clients might be reached and influenced.

Participates as an active member of the FV @ Home leadership team.

Represent the company with professionalism at all times.
EDUCATION AND EXPERIENCE:
Must be LPN licensed in State of Missouri.

Must have a valid driver's license with good driving record and reliable transportation.

Basic level knowledge of Microsoft operating system and Microsoft Word, Excel and Outlook.

Ability to effectively present information and respond to questions from groups of managers, clients, customers, and the general public

Ability to define problems, collect data, establish facts, and draw valid conclusions; and deal with a variety of abstract and concrete variables.

Very strong interpersonal skills and the ability to build relationships with staff, leaders, vendors and other stakeholders.

Expert level written and verbal communication skills.

Demonstrated proactive approaches to problem-solving with strong decision-making capability.

Demonstrate the highest level of customer/client service and response.

Work collaboratively in a team environment that promotes inclusiveness and communication among team members.
CERTIFICATES, LICENSES, REGISTRATIONS
Valid driver's license and proof of insurance required.
PHYSICAL DEMANDS:
The physical demands described here are representative of those that must be met by an employee to successfully perform the essential functions of this job. Reasonable accommodations may be made to enable individuals with disabilities to perform the essential functions.
Requires significant drive time in personal vehicle.

Required to drive from one location to another if necessary.

Occasionally required to carry or lift items weighing up to 10 pounds.

Occasionally required to carry or lift items weighing up to 25 pounds for short distances. Required to obtain assistance of another qualified employee when attempting to lift objects over 25 pounds.

Occasionally required to stand or walk.

Frequently required to sit in a stationary position.

Occasionally performs activities that require stooping, bending and reaching, squatting, balancing, and trunk twisting throughout the day.

Constantly able to communicate verbally and in written form.

Frequently able to detect and discern both loud and soft sounds.

Constantly able to use hands and fingers to type, write, and file.

Frequently able to use near vision for viewing computer monitor and written materials.

Occasionally required to detect unusual odors that could indicate environmental issues.
WORKING CONDITIONS:
Category II: Tasks that involve no exposure to blood, body fluids, or tissues, but employment may require performing unplanned Category I tasks from time to time. For Category II workers performing Category I tasks, there should be ready access to appropriate protective equipment (gloves, eyewear, surgical masks), and specified and pertinent SOP's. Category II workers need not wear protective equipment at all times, but they should be prepared to put on appropriate garb on short notice.
The noise level in the work environment is usually moderate.

Work is generally performed in an indoor, well-lighted, well-ventilated, heated and air-conditioned environment.

Subject to frequent interruptions by staff, residents, visitors, and volunteers.

Subject occasionally to hostile and emotionally upset residents, family members, staff, and visitors.
HOSPITALITY FOCUS:
Friendship Village fully embraces a culture of hospitality. To that end, we include the following hospitality promises as a guide for our interpersonal interactions with residents, co-workers, and guests:
We treat everyone with courteous respect (kindness).

We maintain high levels of professionalism – holding ourselves and one another accountable.

We make you feel important, starting with a warm greeting, by name and with a smile.

We pay attention to details.

We ask, "Is there anything else I can do for you?"
Job ID: 2020-1768
External Company Name: Friendship Village Senior Living Communities
External Company URL: https://www.friendshipvillagestl.com/
Street: 12563 Village Circle Drive