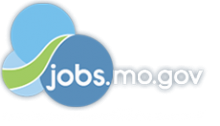 Job Information
FV Services, Inc.

Cook (Full Time)

in

Sunset Hills

,

Missouri
PRINCIPLE DUTIES:
Prepares all soups, stocks and sauces; boils, braises and roasts items as per standardized recipes.

Prepares and serves all sauteed, fried, grilled, steamed and baked items as per standardized recipes.

Prepares or directs the preparation of all food served, following standard recipes and special diet orders. Plans food production to coordinate with meal serving hours, so that quality, temperature and appearance of food is preserved.

Determines amount and type of food and supplies required for daily menus and sees that supplies are obtained from storage areas in adequate time for meal production.

Maintains assigned work station in a safe and sanitary condition.

Maintains acceptable standards of personal hygiene and complies with department dress code.

Attends in-service training and education sessions as assigned.

Performs specific work duties and responsibilities as assigned by supervisor.
QUALIFICATIONS:
Ability to read and write in english, perform basic arithmetic, understand measurements, and follow written and oral instructions in English.

A minimum three years' experience as a cook in a hotel, restaurant, club or similar institution.

Understands basic cooking methods.

Ability to plan and organize work.

Ability to interpret instructions, recipes, specifications and standards.

Ability to work with others.

Knowledge of kitchen equipment operation and maintenance. Some knowledge of nutrition and diet.
PHYSICAL DEMANDS/WORKING CONDITIONS:
Working conditions involve noise.

Ability to stand 90% of working shift.

Requires light physical effort which involves frequent lifting of weight up to 50 pounds.

Standing, carrying, bending, stretching, stooping, pulling and pushing continuously.

Injuries are improbable and might involve minor cuts, abrasions, burns and bruises, etc.

Will be exposed to hot and cold temperatures, greasy and wet floors.
HOSPITALITY FOCUS:
Friendship Village fully embraces a culture of hospitality. To that end, we include the following hospitality promises as a guide for our interpersonal interactions with residents, co-workers, and guests:
We treat everyone with courteous respect (kindness).

We maintain high levels of professionalism – holding ourselves and one another accountable.

We make you feel important, starting with a warm greeting, by name and with a smile.

We pay attention to details.

We ask, "Is there anything else I can do for you?"
Job ID: 2020-1554
External Company Name: Friendship Village Senior Living Communities
External Company URL: https://www.friendshipvillagestl.com/
Street: 12563 Village Circle Dr.