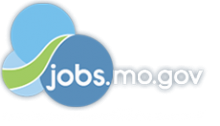 Job Information
Sparklight

Field Technician

in

Sullivan

,

Missouri
Description
As a Field Technician at Fidelity, you will go home every evening knowing that you played a critical role in keeping our customers connected to what matters most - whether that's making sure families can video chat with deployed service members, ensuring a Twitch streamer is connected late at night when the audience is online, or giving a small business owner faith that their internet connection will power their team through client pitches and product demos. A large part of a Field Technicians job is, installing and terminating services, relocating existing services and repairing service to keep services running smoothly.
What will you be doing as a Field Tech at Fidelity Communications?
You will perform the installation of customer service drops or outlets.

Expand your skill set as you use electronic test equipment and online diagnostic tools to troubleshoot customer service drops or outlets, diagnose and repair reception performance issues, and resolve all problems from the customer-owned equipment to the output of the first distribution amplifier.

You will terminate cable, data and telephony services.

Our Field techs assure proper upstream and downstream signal levels at each termination on the customer's premises to ensure that we are providing a quality service to each and every customer.

A customer is moving, no problem! We relocate customer service drops or outlets.

We monitor and record incidences of system and drop leakage so that we can quickly repair and get our customers the service they want and deserve.

We performs after-hours network stand-by, troubleshooting and repair.

Operates and maintains vehicle, tools, test equipment and other company owned equipment.

Educates customers as to the proper operation of all services, equipment, and home terminal units (HTU's) and customer owned equipment.
QUALIFICATIONS
EDUCATION and/or EXPERIENCE
High school diploma or general education degree (GED)
Valid driver's license and a good driving record.

Successful completion of the Field Technician training course at the Cable One Technical Training Center is required within 9 months of employment.

This position requires the ability to work a variable schedule.

This position will require occasional travel.
Diversity lies in the communities we serve and among the associates who dedicate themselves to ensure our continued success. We believe it is our individual and unique talents, backgrounds and perspectives that, when combined, truly make us an unstoppable force. "Stronger Together" is not just a verbal cue, it is the motto that our associates live by, exemplify and embody each and every day. Cable ONE and all of its subsidiaries provide Equal Employment Opportunities to all individuals of different races, colors, creeds, national origins, genders, marital and veteran statuses.
Qualifications
Licenses & Certifications
Required