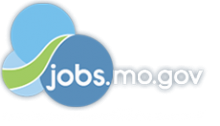 Job Information
BASF

Fermentation Tech Boiler Operator

in

St.Joseph

,

Missouri
We are an equal opportunity employer and all qualified applicants will receive consideration for employment without regard to race, age, citizenship, color, religion, sex, marital status, national origin, disability status, gender identity or expression, protected veteran status, or any other characteristic protected by law.
At BASF, we create chemistry through the power of connected minds. By balancing economic success with environmental protection and social responsibility, we are building a more sustainable future through chemistry. As the world's leading chemical company, we help our customers in nearly every industry meet the current and future needs of society through science and innovation.
We provide a challenging and rewarding work environment with strong emphasis process safety, as well as safety of our employees and the communities we operate in and are always working to form the best team—especially from within, through an emphasis on lifelong learning and development.
Where the Chemistry Happens…
Fermentation Tech 1 Boiler Operator – St. Joseph, Missouri (2100120)
We are seeking a professional like you to join our team. In this role, you will be responsible for operating the fermentation process and equipment for the production of agricultural products. You will assist in the execution of the daily production schedule.
This will include ensuring a safe working environment, monitoring product quality, equipment batching and monitoring, raw material transportation, and housekeeping/5S projects.
Formula for Success
Your previous manufacturing/processing experience (preferably fermentation or similar) will be critical for consistent operation of tank sterilizations, measuring and mixing, and chemical transfers.
Your attention to detail will be essential for monitoring all safety and quality aspects of the fermentation vessels.
By leveraging your strong work ethic, you will ensure efficient production and a high level of housekeeping and cleanliness.
Your communication and teamwork will be a valued asset as you often engage with other departments for the timely completion of product batches.
Demonstrating mechanical aptitude (preferably with aseptic technique as well), you will be the first line of troubleshooting with the production equipment.
Your prior forklift experience and abilities will serve you well as you transport materials between the production areas.
Utilization of the plant boiler system will require you to complete boiler training and certification within one year of hire in order to be fully capable of running the plant's utility systems.
Create Your Own Chemistry: What We Offer You…
Adding value to our customers begins with adding value to you. You @BASF is the suite of benefits, perks, programs and unique opportunities we offer to support you—the whole you—in all stages of your life and career. With you@BASF, you create your own chemistry.
The total rewards that you receive as a BASF employee go way beyond a paycheck. From competitive health and insurance plans, to robust retirement benefits that include company-matching contributions, to making sure you never stop learning, we believe in you is investing in our success. Working for a large, global organization, you'll have a chance to grow professionally and personally, expand your network and build a rewarding and dynamic career.
Ingredients for Success: What We Look For In You…
Basic qualifications:
High School degree or equivalent required
At least 3 years of experience working in a manufacturing or processing environment required
At least 3 years of mechanical experience including a working knowledge of tools, familiarity with instrumentation, pumps, valves, heat exchangers, and steam traps required
At least 3 years of computer navigation skills.
Preferred qualifications:
Previous work experience in a fermentation environment preferred
Previous experience with aseptic technique and methods preferred
Maintaining a class-I boiler operating permit.
Maintaining a forklift operating certificate.
We are an equal opportunity employer and all qualified applicants will receive consideration for employment without regard to race, color, religion, age, sex, sexual orientation, gender identity or expression, national origin, disability status, protected veteran status, genetic information, or any other characteristic protected by law.
BASF recognizes institutions of higher education accredited by the Council for Higher Education Accreditation or equivalent.
Job: PROD - Production, Maintenance & Technicians
Organization: N-APN/P-Regional Operations-63022658
Title: Fermentation Tech Boiler Operator
Location: MO-St.Joseph
Requisition ID: 2100120