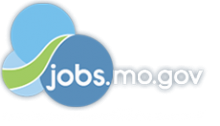 Job Information
Ameren

Nuclear Technology Intern

in

Steedman

,

Missouri
If end date is listed, the posting will come down at 12:00 am on that date:
Essential Functions
Perform a variety of tasks in accordance with plant practices and ensure the safety of the public and plant personnel is maintained.

Learn and understand how a nuclear power plant is designed, operated and maintained.
Other duties as assigned
Job assignments could include work in Maintenance, Operations, Radiation Protection, or other departments.
Position Requirements
Education: Successful completion of the first year of an Associate Degree program in Nuclear Technology . Must still be in student status.

Other: Good analytical, communication, and human relations skills; adaptable and willing to learn; Works effectively as part of a team.

We're focused on providing safe, reliable electricity and natural gas today, while developing even better ways to do that in the future. That's our focus - now, and for life.

Screening for Callaway Plant required.
All qualified applicants will receive consideration for employment without regard to race, color, religion, sex, national origin, ethnicity, age, disability, genetic information, military service or status, pregnancy, marital status, sexual orientation, gender identity or expression, or any other class, trait, or status protected by law.
St. Louis-based Ameren Corporation powers the quality of life for 2.4 million electric customers and more than 900,000 natural gas customers in a 64,000-square-mile area through its Ameren Missouri and Ameren Illinois rate-regulated utility subsidiaries. Ameren Illinois provides electric transmission and distribution service and natural gas distribution service. Ameren Missouri provides electric generation, transmission and distribution service, as well as natural gas distribution service. Ameren Transmission Company of Illinois develops, owns and operates rate-regulated regional electric transmission projects. For more information, visit Ameren.com, or follow us on Twitter at @AmerenCorp, Facebook.com/AmerenCorp, or LinkedIn/company/Ameren.