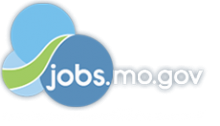 Job Information
LSEG

Trade Support Specialist (2nd Level Support)

in

St. Louis

,

Missouri
REF_US
About Refinitiv
Refinitiv is one of the world's largest providers of financial markets data and infrastructure. Serving more than 40,000 institutions in over 190 countries, we provide information, insights, and technology that drive innovation and performance in global markets. Our 160-year Reuters heritage of integrity enables customers to make critical decisions with confidence, while our unique open platform, best-in-class data, and cutting-edge technology bring greater opportunity to our customers. By advancing our customers, we drive progress for the entire financial community.
About Trading Operations
The Trading Operations group provides trade, order, and workflow support for the Refinitiv transactions platforms across asset class including foreign exchange, equity, and fixed income.
Refinitiv FX offers the world's leading independent source of trusted FX market insight, interbank and dealer-to-client electronic trading venues, workflow management, post-trade and regulatory support for both sell- and buy-side market participants. The Refinitiv FX portfolio includes:
FX Trading

FXall

Eikon

Electronic Trading (ET)

Matching

Dealing

Swap Execution Facility (SEF)

Multilateral Trading Facility (MTF)

Trade Notifications (TRTN)

SWIFT Confirmations
The products and services we support are diverse in their functionality and complexity. These products exist on numerous infrastructure components and rely on complex global network connectivity to ensure the delivery of fast, reliable and secure services. We serve over two hundred banks and are one of the major FX trading solutions in the market. We operate from global locations and have offices in St. Louis, London, Bangalore, Singapore, Tokyo, Manila and Sydney.
We are looking for an energetic and dynamic Trading support specialist to be a part of our global team. The candidate's primary role will be to provide technical and functional support for the application and its infrastructure, liaising with investment banks' business & technical staff and working with developers, product managers and internal business owners to provide an exceptional level of service to all internal and external customers.
To be the ideal candidate you will be very comfortable with technology and have strong communication skills (both written and oral). You will enjoy problem solving and interacting with various people throughout the day. You like to learn new technology and approach challenges with an open mind and positive attitude. We are looking for the right personality that will match our bold, open, and focused culture, while putting the needs of our clients first and striving to achieve the goals set by our management team.
Role Responsibilities
Log all inquiries, and track every ticket through to resolution in Salesforce CRM

Handle all incoming inquiries from external clients and internal Sales and Relationship Managers alike

Investigate and resolve client issues related to trade execution, confirmation, and STP

Provide clients with training and guidance on system functionality and workflow

Resolve technical issues in conjunction with application support, network, and development teams

Work with external vendors and partners to resolve trade and order issues

Identify and communicate urgent issues that may have associated P/L and franchise risk

Build knowledge of the market place and keep up with current industry trends

Work with the global team to ensure support is aligned around all regions

Able to do some out of hours/weekend work when necessary
Requirements
Excellent customer service skills

Ability to differentiate and prioritize urgent queries

FX and Electronic Trading background preferred

Experience using CRM tools such as Salesforce

Quick learner with strong attention to detail and ability to think outside the box

Familiar with Unix/Linux systems and basic sys-admin abilities

A good understanding of databases, SQL queries and data schemas

Ability to provide clear, professional and timely responses to customers' questions

Proven ability to problem solve by leveraging knowledge, tools, logic, and relationships

Display the lateral thinking required to solve complex technical problems
People are at the heart of what we do and drive the success of our business. Our culture of connecting, creating opportunity and delivering excellence shape how we think, how we do things and how we help our people fulfil their potential.
At LSEG we embrace diversity and actively seek to attract individuals with unique backgrounds and perspectives. We break down barriers and encourage collaboration, enabling innovation and rapid development of solutions that make a difference. Our workplace generates an enriching and rewarding experience for our people and customers alike. Our vision is to build an inclusive culture in which everyone feels driven to reach their potential.
We know that real personal growth cannot be achieved by simply climbing a career ladder – which is why we encourage and enable a wealth of avenues and interesting opportunities for everyone to broaden and deepen their skills and expertise.
LSEG are committed to supporting emotional, physical, financial and societal wellbeing. Our tailored benefits are a key part of this commitment and we offer colleagues a range of support from healthcare and retirement planning to paid volunteering days and consumer discounts.
We also make reasonable accommodations for applicants and employees with disabilities. If an accommodation is needed to participate in the job application or interview process, to perform essential job functions, and/or to receive other benefits and privileges of employment, please make your recruiter aware, we want to ensure you perform at your best.
As a global organisation spanning 70 countries and one rooted in a culture of growth, opportunity, diversity and innovation, LSEG is a place where everyone can grow, develop and fulfil your potential with purposeful careers.
Please take a moment to read this privacy notice (https://www.lseg.com/sites/default/files/content/documents/Global%20Applicant%20Privacy%20Policy%20Feb%202021.pdf) carefully, as it describes what personal information the London Stock Exchange Group (LSEG) ("We") may hold about you, what it's used for, and how it's obtained, your rights and how to contact us as a data subject (https://privacyportalde-cdn.onetrust.com/dsarwebform/5f7a2da0-bed0-45e8-ac2c-c1f297e2efdc/4ae30ef5-8107-4353-a0b5-1bf34dd647f6.html.) .
If you are submitting as a Recruitment Agency Partner, it is essential and your responsibility to ensure that candidates applying to LSEG are aware of this privacy notice.