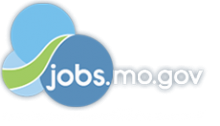 Job Information
IBM

Sr. Technical Solution Architect Data Ecosystems Hybrid Multi Cloud

in

St Louis

,

Missouri
Introduction
As an IBM Application Architect, you directly help clients transform their business and solve complex problems. You will define the scope and vision for projects that deliver customized solutions using your knowledge of IBM platforms. You are a technical leader, serving as a liaison among business partners, technical resources, and project stakeholders.
Your Role and Responsibilities
Your Role and Responsibilities
IBM Services is a team of business, strategy and technology consultants enabling enterprises to make smarter decisions and providing unparalleled client and consumer experiences in cognitive, data analytics, cloud technology and mobile app development. With global reach, outcome-focused methodologies and deep industry expertise, IBM Services empowers clients to digitally reinvent their business and get the competitive edge in the cognitive era in over 170 countries.
The primary role of Senior Technical Solution Architect is to leverage extensive expertise in various data platforms to support client proposal Go-To Market team(s) that are focused on creating innovative technical solutions to address clients issues and solving business problems:
Formulate technical architecture and solutions to migrate Legacy data platforms to cloud (AWS, GCP, AZURE and IBM)

Provide deep specialist level solution architecture of data platforms in hybrid environment during Sales and Delivery cycle

Provide technical thought leadership to innovate and build differentiating assets in the data platforms in on-prem and cloud

Perform cross business unit collaboration for technology solutions in big data, data as a service, Datawarehouse and data lakes
A successful candidate for this role will also have a good understanding of application/data outsourcing/maintenance/support and data management best-practices and methodologies. For consideration, candidates should ensure their profiles clearly indicate their domain/industry and technology expertise
Role responsibilities include:
Analyze and determine client pain points and deliver strategy, architecture blueprint, roadmap and execution plans for positive business outcomes.

Provide architectural thought leadership on the Hybrid Multi Cloud and data technologies. Architecture knowledge and experience in applying various cloud computing data warehouse technologies such as Redshift, Bigquery, Snowflakes Splunk Teradata and other open source technologies in solving business problems is an important requirement.

The develops use cases, identifies/researches and recommends technologies to deliver on those use cases, and oversees the architecture, design and implementation of those technologies in support of business objectives.

Defines overall data services solution architecture and sets technical direction for data platforms in hybrid environment (cloud and on-prem) that includes :

Data Pipeline for batch and real-time ingestion

Designing Data models for relational and non-relational data stores

Data Management solutions to address data quality, data catalog, data lineage and data security

Define and execute POCs to prove solutions

Confirms and Identifies Non-Functional Requirements especially data service performance

Perform technical QA reviews of Data solution including technical architecture, solution design, and resource models

Oversees and coordinates datastore and data pipeline Optimization

Verifies design of overall Infrastructure and supports the build of the environments

Analyzes impact of future technology changes in the client environment, both internal and external

Trouble shoot complex technical delivery issues and provide solutions for tough uses cases and technical expertise in the Relational and Non-Relational data stores and its integration
Required Technical and Professional Expertise
Certified Solution Architect or Data Engineer of AWS /Azure/GCP/ IBM

Experience in implementing data platforms in financial and other industries

At least 10+ years experience across various hybrid data platform elements: Data Strategy & Architecture, Data Management, Data Integration and Data Security

At least 7+ years of experience in Architecture, Design, Implementation, and Operations of data integration tools like ETL (DataStage / Ab Initio…), Nifi, AWS Glue, GCP DataFlow, Messaging (MQ, Kafka, AWS Kinesis Firehose)

At least 7+ years of experience in Architecture, Design, Implementation, and Operations of Relational Data Stores like Teradata, Netezza, ..

At least 1+ years of experience in Architecture, Design, Implementation, and Operations of cloud native Data Stores like Snowflake, GCP BigQuery, AWS Redshift
Preferred Technical and Professional Expertise
Knowledge of Hadoop Platforms HIVE, HDFS, SPARK
About Business Unit
IBM Services is a team of business, strategy and technology consultants that design, build, and run foundational systems and services that is the backbone of the world's economy. IBM Services partners with the world's leading companies in over 170 countries to build smarter businesses by reimagining and reinventing through technology, with its outcome-focused methodologies, industry-leading portfolio and world class research and operations expertise leading to results-driven innovation and enduring excellence.
Your Life @ IBM
What matters to you when you're looking for your next career challenge?
Maybe you want to get involved in work that really changes the world? What about somewhere with incredible and diverse career and development opportunities – where you can truly discover your passion? Are you looking for a culture of openness, collaboration and trust – where everyone has a voice? What about all of these? If so, then IBM could be your next career challenge. Join us, not to do something better, but to attempt things you never thought possible.
Impact. Inclusion. Infinite Experiences. Do your best work ever.
About IBM
IBM's greatest invention is the IBMer. We believe that progress is made through progressive thinking, progressive leadership, progressive policy and progressive action. IBMers believe that the application of intelligence, reason and science can improve business, society and the human condition. Restlessly reinventing since 1911, we are the largest technology and consulting employer in the world, with more than 380,000 IBMers serving clients in 170 countries.
Location Statement
For additional information about location requirements, please discuss with the recruiter following submission of your application.
IBM intends this job to be performed entirely outside of Colorado.
Being You @ IBM
IBM is committed to creating a diverse environment and is proud to be an equal opportunity employer. All qualified applicants will receive consideration for employment without regard to race, color, religion, gender, gender identity or expression, sexual orientation, national origin, genetics, pregnancy, disability, age, veteran status, or other characteristics. IBM is also committed to compliance with all fair employment practices regarding citizenship and immigration status.