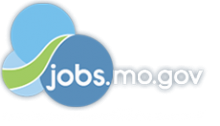 Job Information
Lumeris

Sr. Product Owner

in

St. Louis

,

Missouri
In order to apply for a position at Lumeris, you must create an account using your email address and a password of your choosing. This account will allow you to receive notifications each step of the way through the job application process. With these updates, you'll never have to wonder where you are in the process. Additionally, we can easily send pertinent documents to you for your review. Once you create the account, you may apply to any position you feel is a good fit without having to re-enter information. Thank you for your interest in Lumeris.
Position:
Sr. Product Owner
Position Summary:
The Sr. Product Owner is part of our technology team and will work with internal and external stakeholders and users to define software solutions. This includes eliciting requirements and performing data analysis to ensure engineers have comprehensive requirements and acceptance criteria that define the functionality for our database, integration, and software solutions. The role will participate in all phases of the development life-cycle from initial requirements gathering and design through to testing of our solutions.
Job Description:
Primary Responsibilities
Work directly with end-users and business stakeholders to understand business goals to drive functionality and process needs

Work directly with data scientists, clinicians, and other internal and external stakeholders to understand and document user stories and acceptance criteria and incorporate feedback through collaborative iterations of analysis

Work with product managers to translate the product manager's high-level feature road-map into actionable user stories and clear acceptance criteria

Work with application or vendor product owners, as well as artifacts such as data integration specifications, to review and understand the needs of internal and external front-end applications and convert these to requirements, user stories, and acceptance criteria for the data and integration platforms

Understand the needs of all stakeholders, both internal and external, to define a prioritized backlog and make appropriate trade-off decisions to ensure team is always working on the most critical work

Present to stakeholders at all levels of the organization both internal and external

Ensure that solutions accomplish the requested business goal and work as designed

Work with the business to understand what information is intended to show on the screen to figure out appropriate mapping of data and business logic to achieve the display of desired information

Identify risks to delivery and work with team, scrum master, management, vendors, and others to ensure appropriate and timely resolution

Assist in documentation and maintenance of inbound and outbound extract specifications and an enterprise data dictionary

Actively participate in agile sprint ceremonies (stand-up, retrospectives, sprint planning, etc.)

Ensure engineering team is accountable to deliver committed features on time or provide adequate justification for inability to deliver

Work with engineering team and stakeholders to adjust plans based on changes during the agile process

Validate that completed user stories meet the acceptance criteria through data analysis and testing of the data system (requires ability to query back-end data systems directly)

Translate business requirements and acceptance criteria into functional specifications and source to target mappings

Mentor and provide guidance to entry-level Product Owners
Qualifications
Bachelor's degree or equivalent combination of education and experience

6 years of experience working as a product owner or business/systems/data analyst supporting technology teams

Experience writing user stories, requirements and acceptance criteria for back-end applications

Experience performing data analysis of moderate complexity

Passion for solving business problems with data-driven software and analytics solutions

Strong problem-solving, analytical and design skills

Expert writing skills and ability to tailor content based on audience

Expert verbal communication skills, including presenting information to all levels of the organization,

Demonstrated experience in interviewing stakeholders

Proven experience explaining technical concepts to business people and proven experience explaining business problems to technologists

Process oriented, ownership for projects and deadlines, including tracking the execution of others towards deadlines and day-to-day management of tasks for a small group of people

Self-starter, ability to identify actionable steps towards completing objectives

Strong interpersonal skills

Experience understanding how information displays to an end user and being able to back into business rules for data and transformations required to ensure the end user sees what they expect

Able to analyze and interact with data across relational databases, APIs, and/or document stores

Experience mapping data from one system to another and familiarity with core data modeling concepts

Experience with Agile and specifically the product owner role preferred

Working with Atlassian Jira and Confluence, Aha! preferred

Working with applications that have users across multiple organizations preferred

Experience working with complex analytics solutions preferred

Familiarity with core development concepts, such as SDLC, CI/CD, branching/merging etc. preferred
Working Conditions
While performing the duties of this job, the employee works in normal office working conditions.
Disclaimer
The job description describes the general nature and level of work being performed by people assigned to this job and is not intended to be an exhaustive list of all responsibilities, duties and skills required. The physical activities, demands and working conditions represent those an employee encounters while performing the essential functions of this job. Reasonable accommodations may be made to enable individuals with disabilities to perform the essential job duties and responsibilities.
Lumeris is an EEO/AA employer M/F/V/D.
Location:
St. Louis, MO
Time Type:
Full time
Join Our Growing Team!
Lumeris is a value-based care managed services operator for health systems and providers seeking extraordinary clinical and financial outcomes. Lumeris aligns providers and payers across populations with technologies, processes, behaviors and information to achieve high-quality, cost-effective care with satisfied consumers — and engaged physicians.
Lumeris with Essence Healthcare, its inaugural client and learning laboratory with more than 60,000 Medicare members in Missouri and Illinois, has averaged a CMS rating of 4.5 Stars for the last ten years and produced the highest consumer and physician satisfaction scores in the industry along with significantly better clinical outcomes and lower costs. For more information, go to www.lumeris.com.
Why Join Lumeris?
At Lumeris, you will be part of team that is focused on solving the nation's healthcare problem, and you will be able to contribute to our purpose. Our environment is fast-paced, change-oriented and focused on growth and employee engagement. At Lumeris, we know that talent is best utilized when given the opportunity to succeed. That is why we have removed the boundaries that inhibit success and focus on fostering an environment that allows employees to utilize their talents.