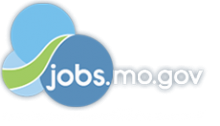 Job Information
Lumeris

Sr. Network Contract Manager

in

St. Louis

,

Missouri
In order to apply for a position at Lumeris, you must create an account using your email address and a password of your choosing. This account will allow you to receive notifications each step of the way through the job application process. With these updates, you'll never have to wonder where you are in the process. Additionally, we can easily send pertinent documents to you for your review. Once you create the account, you may apply to any position you feel is a good fit without having to re-enter information. Thank you for your interest in Lumeris.
Position:
Sr. Network Contract Manager
Position Summary:
Reporting to the corporate Director of Contract Management, in this position you will be responsible for: the recruitment of new physicians, hospitals and ancillary providers of health care services; maintaining working relationships with network providers; assisting with policy and procedure interpretation; assessment of provider training needs and the coordination of training programs with Essence staff; and, strategic planning for the growth of the market.
Job Description:
Primary Responsibilities
This position is accountable and responsible for provider network development and maintenance of network adequacy in the Essence market area:

Recruits and negotiates physician, hospital and ancillary service contracts in accordance with company standards in order to maintain and enhance provider networks while meeting and exceeding accessibility, quality and financial goals;

Establishes and maintains ongoing relationships with the physician and business leadership of Essence network of physicians, hospitals, and ancillary providers;

Leads the evaluation of network adequacy by provider type, specialty and/or category; designs and implements contracting strategies to meet Essence network needs and the demands of the provider community;

Monitors provider contract performance to ensure financial, operational and strategic objectives are being satisfied;

Serves as the primary point of contact for provider office staff in answering questions about contract issues and interpretations and, with the assistance of management, resolve any issues that may arise;

Provides in-office training and orientation for new providers regarding Essence products and related polices and operations.

Serve as Subject Matter Expert on provider types as assigned.

Participates in and is expected to contribute to the strategic planning process to address the provider network needs as the Essence market grows.
Qualifications
Bachelor's degree in business, health care administration, or related field preferred;

Significant experience (usually 8 or more years) with a combination of exposure to provider network contracting and/or provider relations;

General knowledge of provider credentialing;

Must be: self-motivated; dependable; team and goal-oriented;

Must have the ability to communicate effectively with diverse groups, all levels of management and staff, internal as well as external to Essence;

Must be patient and able to calmly address and resolve issues in high stress situations;

Must possess strong analytic and problem-solving abilities; excellent time management and organizational skills; and excellent computer skills, including Microsoft Office Suite;

Must have reliable transportation, as significant local travel will be required.
Working Conditions
While performing the duties of this job, the employee works in normal office working conditions.
Disclaimer
The job description describes the general nature and level of work being performed by people assigned to this job and is not intended to be an exhaustive list of all responsibilities, duties and skills required. The physical activities, demands and working conditions represent those an employee encounters while performing the essential functions of this job. Reasonable accommodations may be made to enable individuals with disabilities to perform the essential job duties and responsibilities.
Lumeris is an EEO/AA employer M/F/V/D.
Location:
St. Louis, MO
Time Type:
Full time
Join Our Growing Team!
Lumeris is a value-based care managed services operator for health systems and providers seeking extraordinary clinical and financial outcomes. Lumeris aligns providers and payers across populations with technologies, processes, behaviors and information to achieve high-quality, cost-effective care with satisfied consumers — and engaged physicians.
Lumeris with Essence Healthcare, its inaugural client and learning laboratory with more than 60,000 Medicare members in Missouri and Illinois, has averaged a CMS rating of 4.5 Stars for the last ten years and produced the highest consumer and physician satisfaction scores in the industry along with significantly better clinical outcomes and lower costs. For more information, go to www.lumeris.com.
Why Join Lumeris?
At Lumeris, you will be part of team that is focused on solving the nation's healthcare problem, and you will be able to contribute to our purpose. Our environment is fast-paced, change-oriented and focused on growth and employee engagement. At Lumeris, we know that talent is best utilized when given the opportunity to succeed. That is why we have removed the boundaries that inhibit success and focus on fostering an environment that allows employees to utilize their talents.