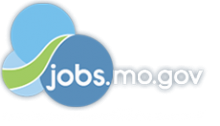 Job Information
Drury Hotels

Sr. Data Scientist/Analytics

in

St. Louis

,

Missouri
Rise. Shine. Work Happy.
SO MUCH MORE
Property Location:
13075 Manchester Rd - St. Louis, Missouri 63131
Summary
The Sr. Data Scientist/Analytics works closely with executives and business leaders to support their objectives through the application of data science and analytic methods, tools, and techniques.  The Sr. Data Scientist/Analytics is looked upon to provide recommendations and direct input to strategic initiatives and works with stakeholders to gain insights, identify trends, identify business opportunities, test hypothesis, and measure and analyze business outcomes. The Sr. Data Scientist/Analytics is responsible for working with stakeholders and consumers of this analysis, data and reporting to insure consistent and accurate interpretation of the information.
The Sr. Data Scientist/Analytics is responsible for formulating and conducting appropriate and applicable analysis;  and is responsible for identifying and employing appropriate data science tools and techniques including exploratory data analysis, data engineering, visualization, A/B testing, data mining, predictive modelling and other emerging big data analytics techniques.  The Sr. Data Scientist/Analytics must also determine appropriate data sources and the tools, techniques and methodologies to obtain, extract and manage the data required to produce meaningful results. 
The Data Science and Analytics team is also responsible for regularly scheduled and ad-hoc day to day operational reporting required to plan, manage and operate the business  Responsibilities include source data extraction, data modelling, data  management, and development and support of the reporting platform.
Strong skills in study design and analysis are key. The Sr. Data Scientist/Analytics will be looked upon to explore and understand emerging concepts, tools and techniques including understanding of artificial intelligence, machine learning and "big data" trends, tools and opportunities – and will identify applications for these within the business.
You belong at Drury Hotels.
Learn about and apply to join our famly of employees.
ABOUT DRURY HOTELS
Drury Hotels Company is a Missouri-based, family-owned and operated hotel system with more than 150 hotels in 27 states. Founded in 1973, Drury Hotels has been recognized by the
J.D. Power 2020 North America Hotel Guest Satisfaction Index Study.
 

The recognition marks Drury's 15th consecutive guest-satisfaction award and sets a record for most consecutive wins in the J.D. Power travel and hospitality category.
The J.D. Power 2020 North America Hotel Guest Satisfaction Index Study is based on responses gathered between June 2019 and March 2020 from 37,843 guests in Canada and the United States who stayed at a hotel in North America between May 2019 and March 2020. Click here for the J.D. Power press release, which includes rankings for all hotels
Drury Hotels is an equal opportunity /affirmative action employer. If you require an accommodation in order to view or apply to open positions or for any other part of the application or employment process, please call 888-324-1897 or email recruiting@druryhotels.com.