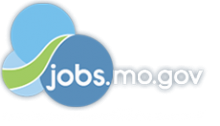 Job Information
Mallinckrodt Pharmaceuticals

Sr. Analytical Chemist

in

St. Louis

,

Missouri
Job Title
Sr. Analytical Chemist
Requisition
JR000011390 Sr. Analytical Chemist (Open)
Location
Webster Groves (Pharma) - USA038
Additional Locations
St. Louis, MO
Job Description
SUMMARY OF POSITION:
The Senior Analytical Chemist provides accurate chemical and instrumental test results in support of S&T (Science and Technology) projects; develops, evaluates and validates challenging analytical methods. This position is part of the Center for Analytical Research within S&T for Specialty Generics. This role will act as an analytical resource across the areas of method development, validation, transfer and formulation support, mostly utilizing HPLC and possibly UPLC and GC. The work will focus on the testing of Generic drug products.
ESSENTIAL FUNCTIONS:
Maintain detailed records describing experimental designs and results, along with the ability to maintain a safe work place.

Accomplish assigned tasks using own discretion and judgment as to the specific approach or technique.

Evaluate and define function activities for projects and propose appropriate timelines; keep functional activities on schedule.

Integrate multiple factors to determine appropriate solutions including collaboration, creative thinking, and thoroughness to ensure consistency with objectives.

Proactively participate in multi-discipline project team meetings.

Participate in determining objectives of assignment.

Serve as a resource for technical issues.

Contribute to CMC sections for ANDAs.

Represent analytical function as core team member for R&D projects.

Other duties as assigned with or without accommodation.
MINIMUM REQUIREMENTS:
Education:
A B.S. in Chemistry or Biochemistry is required with at least 5 years industrial experience, or an M.S. with at least 3 years industrial experience, or a Ph.D.

Extensive knowledge of HPLC is required and must include practical hands-on experience with the qualitative and quantitative analysis of small molecule pharmaceuticals, along with method development experience.

Familiar with requirements of various pharmacopeias (USP, EP, JP) and basic regulatory requirements and applies knowledge appropriately to activities.
Preferred Skills/Qualifications:
Experience with dissolution testing would be of benefit, as would GC and/or LC/MS.

Experience and knowledge of other analytical techniques / areas would be advantageous e.g. impurity isolation, CAD or MALS, as would knowledge of QbD applications in analytical chemistry.
Skills/Competencies:
Demonstrated ability to take concepts and produce laboratory results leading to effective drug development.

Demonstrated knowledge in scientific techniques, theory, troubleshooting, etc.

Strong analytical problem-solving skills.

Strong written and verbal communication skills. Excellent time management skills.

Ability to work collaboratively in a team environment.
ORGANIZATIONAL RELATIONSHIPS / SCOPE:
This position reports to a Manager of Analytical Chemistry and has no direct reports.
WORKING CONDITIONS:
Typical laboratory conditions. The laboratory facility is air conditioned and environmentally controlled. Employees are required to wear eye protection and lab coats while in the lab area. The employee occasionally lifts and/or moves up to 25 lbs., and may be exposed to toxic or caustic chemicals.
DISCLAIMER:
The above statements are intended to describe the general nature and level of work being performed by employees assigned to this classification. They are not intended to be construed as an exhaustive list of all responsibilities, duties and skills required of employees assigned to this position.
Mallinckrodt is a global specialty p harmaceutical business that develops, manufactures, markets and distributes specialty pharmaceutical products. Areas of focus include therapeutic drugs for autoimmune and rare disease specialty areas like neurology, rheumatology, nephrology, ophthalmology and pulmonology; immunotherapy and neonatal respiratory critical care therapies; and analgesics and central nervous system drugs. The company's core strengths include the acquisition and management of highly regulated raw materials; deep regulatory expertise; and specialized chemistry, formulation and manufacturing capabilities. The company's Specialty Brands segment includes branded medicines; its Specialty Generics segment includes specialty generic drugs, active pharmaceutical ingredients and external manufacturing.
To learn more about Mallinckrodt, visit www.mallinckrodt.com.
Mallinckrodt Pharmaceuticals ("the Company") maintains a continuing policy of non-discrimination in employment. The Company is an equal opportunity employer and complies with all applicable laws prohibiting discrimination based upon age, ancestry, color, religious creed (including religious dress and grooming practices), disability (mental and physical), marital status, medical condition, genetic information, military and veteran status, national origin (including language use restrictions), political activities or affiliation, race, sex (including pregnancy, child birth, breastfeeding and medical conditions related to pregnancy, child birth or breastfeeding), gender, gender identity and gender expression, sexual orientation, as well as any other category protected by law. Furthermore, it is our policy to provide equal opportunity to individuals with disabilities and protected veterans in all phases of the employment process and in compliance with applicable federal, state, and local laws and regulations on every location in which the company has facilities. This policy of non-discrimination shall include, but not be limited to, the following employment decisions and practices: recruiting, hiring; promotions; demotions or transfers; layoffs; recalls; terminations; rates of pay or other forms of compensation; selection for training, including apprenticeship; and recruitment or recruitment advertising.
Mallinckrodt Pharmaceuticals is required to report certain payments or transfers of value (such as expense reimbursement, meals, transportation) made to U.S.-licensed healthcare professionals in compliance with the federal Physician Payment Sunshine Act (i.e. Open Payments) and certain state laws.