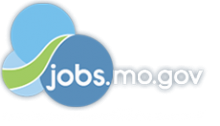 Job Information
Unbridled

Sourcing Manager

in

St. Louis

,

Missouri
This position can be based in Boston, Grand Rapids, St. Louis, Denver, or San Diego.
Our Company
Unbridled is an event management, production, and creative agency delivering intentionally crafted events through our customer-focused approach to creative design, attendee management, program logistics, production, and travel. We believe that in an unbridled atmosphere, talented people are unleashed to imagine and intentionally craft solutions and services that amaze our customers. Our values drive everything we do....and differentiate the Unbridled Brand. We collaborate in each other's destiny, foster a culture of authenticity, and are a business of radical generosity. You will thrive at Unbridled because we focus on relationships, keep clients first, and put people before process.
Job Description
We're looking for a passionate, energetic, flexible, and reliable individual who has a passion for sourcing hotel venues. This individual will facilitate the sourcing process and contract negotiation for the sales and account management teams. The Sourcing Manager acts as a subject matter expert, providing superlative customer service and consultation in all aspects of destination and hotel property research and analysis.
The right individual for this position has a passion for supporting other teams, is well-organized, detail-oriented, and able to prioritize and manage multiple projects simultaneously. The ideal candidate needs to manage tight time constraints, multiple changes with short notice, and tolerate frequent interruptions while maintaining a positive and enthusiastic outlook.
Successful candidates will have the following:
Experience with Cvent, MS Word, Excel, PowerPoint

Proven excellence in delivering exceptional customer service through a sincere desire to help others

Ability to develop and maintain relationships with clients, colleagues, and industry contacts

Demonstrated ability to execute tasks autonomously while thriving in a team environment

Understanding of hotel contracts, clauses, concessions, and addendums

Domestic and international hotel product and destination knowledge

Bachelor's Degree or equivalent experience

3+ years of direct work experience in hospitality or meetings industry

3+ years experience in hotel/venue sourcing

3+ years experience in hotel/venue contract negotiation
What you would be doing at Unbridled:
Conduct discovery meeting with internal customer to determine program requirements

Prepare in-depth Request for Proposal (RFP) and distribute to qualified hotels and venues

Evaluate proposals and compare to required function space, sleeping room block, requested concessions, and contract language requirements

Summarize viable hotel options in company template

Confidently provide hotel and venue consulting to internal customer, and offer recommendations

Maintain communication with hotels on proposal status in a timely manner

Negotiate hotel and venue contracts representing client's interest at all times; maximize savings and minimize risk

Utilize legal counsel-approved and client-specific contracts and addendums as needed; ensure both program-specific and basic terms and conditions are accurate and legally protect client

Communicate with internal customer on key hotel and venue contract deadlines

Follow internal policies and procedures for contract turnover

Build and maintain strong relationships with suppliers through active participation in approved industry events

Take initiative to stay up-to-date on industry trends; share knowledge with colleagues and clients as applicable

Minimal Travel required

Embody the Unbridled brand and culture, including: character, change, credibility, and community

Flexibility to start immediately
​Comprehensive Benefit Package
Unbridled provides a comprehensive benefits package to all Unbridled employees, as well as other perks and work-life integration. The package includes:
Salary Range: $50K - 60K

Health & Dental Insurance

Vision Insurance, FSA & HSA Plan Options

Life, Short-Term & Long-Term Disability Insurance

401k Plan with Discretionary Company Match

Employee Loan Program

Paid Time Off & Paid Sick Leave

Paid Holidays

Monthly Parking Pass

Community Service Leave

Professional Therapy Benefits

Cell Phone Allowance
In addition to our extensive benefits package, we also offer things like a company advocate program for new hires, wellness days, company social events, awards to empower employees to recognize colleagues, and more. We also have monthly Friday Forums where employees have a chance to hear from different members of the company regarding important updates and communications.
An Unbridled Community Takes All KindsWe hire top talent from various backgrounds and intentionally cultivate a workplace of belonging where every team member is celebrated for who they are and where differing perspectives are valued. We are committed to creating a diverse, caring community where everyone can feel like they belong, no matter their race, ethnicity, religion, age, gender, sexual orientation, or ability. Come "Be you" with us.
Powered by JazzHR