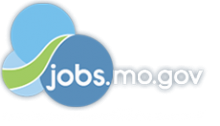 Job Information
Anheuser-Busch

Solution Architect

in

St. Louis

,

Missouri
Solution Architect-20010360
Job Function : SOLUTIONS
Primary Location : United States-Missouri-St. Louis-A-B Headquarters Complex
Schedule : Full-time
Job Type : Permanent
Posting Date : Jan 12, 2021
Job Description
S olution Architect
The SA role is focused on delivering high quality solutions to deliver business value for capabilities. Solution design process converts business requirements into a design that constitute the blueprint of the solution using design patterns and Tech Ops guidelines. The solution architect both empowers the operations, devOps team(s), and guides them through the solution-ing, ensuring design and development assets are managed as the key knowledge foundation for new solutions and are sustainable over time (solution design, development assets and reusability, service-oriented approach, testing guidelines, the quality check process, and ideal deployment methods)
Responsibilities:
Develop and collaborate closely with Tech Ops and Business tower leads to provide direction on tech opportunities driving reduced complexity for all facets of technology.

Construct, publish and evangelize the development guidelines and standards across different key platforms.

Define current and target business architecture and process impact when needed.

Define details, customizing for development efforts required for new solutions, ensuring they are sustainable and reusable over time.

Build a development asset repository to be consumed by any development vendor in the future.

Manage, development and deliver through internal and external resources to guarantee development quality and value across different project phases, ensuring development efforts follows development standards and principles.

Act as liaison between departments to ensure collaboration and provide speed to market.

Manage Knowledge library for business process, integration documents, development assets and application portfolio.

Enable predictability and repeatable success to projects by employing frameworks, methodologies, patterns, and best practices; and how to take a product / vendor-neutral approach when solution architecture

Suggests alternative solutions to meet business requirements more efficiently, and/or with greater re-usability, and / or longer life
Job Qualifications
Bachelor's degree in computer science, engineering, business, or a related field

5 years' experience with spend area at hand is preferred, with substantial professional experience in the same functional domain or other related positions; experience must be within the past 5 years to ensure understanding of the latest industry standards

Demonstrates the expertise to architect, design, implement and optimize solution applications

Capable of making the architecture, design and technology decisions necessary to ensure successful technology implementations

Has deep contextual knowledge of industry leading platforms and how they interact with each other

Candidates must be able to take a business problem, conceptualize an innovative solution and build it from the ground up, making him or her a valuable asset to the organization
Preferred Qualifications:
Previous contribution to a culture of microservices, through shared, modern RESTful APIs

An ability to transform traditional software development activities into DevOps

Knowledge of enterprise architecture frameworks, specifically TOGAF or ITIL

Deep understanding of source control platforms and methods, in particular Git

Technical expertise in Java, Mainframe, SAP, JDA, Mulesoft, Multi-cloud SaaS and PaaS Azure platforms
ABOUT ANHEUSER-BUSCH
Founded more than 165 years ago, Anheuser-Busch is one of America's most iconic companies and the undisputed leader of the U.S. beer industry, with brands such as Budweiser, Bud Light, Michelob Ultra, Stella Artois and many more. We are proud of our history and heritage and remain committed to brewing the great-tasting, high-quality beers that have satisfied beer drinkers for generations.
Today, we are 18,000 colleagues strong—spread out across the country, united by a deep passion for making great products and an unwavering commitment to supporting the communities that we call home. Dreaming big is in our DNA, and we are now writing the next chapter in Anheuser-Busch's great history – one of growth, innovation, responsibility and sustainability. And one that will help us achieve our mission of bringing people together for the next 165 years and beyond.
We hope you will consider joining us on this mission!
As the leading global brewer, Anheuser-Busch InBev is committed to finding innovative ways to continually improve. It's this kind of thinking that creates a unique work environment by rewarding talent, celebrating diversity and encouraging forward thinking. All qualified applicants will receive consideration for employment without regard to race, color, religion, sex, sexual orientation, gender identity, national origin, protected veteran status, disability status or any other characteristic protected by applicable law.
Req ID: 20010360