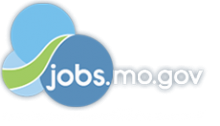 Job Information
IBM

Software Packaging Engineer

in

St Louis

,

Missouri
Introduction
At IBM, work is more than a job - it's a calling: To build. To design. To code. To consult. To think along with clients and sell. To make markets. To invent. To collaborate. Not just to do something better, but to attempt things you've never thought possible. Are you ready to lead in this new era of technology and solve some of the world's most challenging problems? If so, lets talk.
Your Role and Responsibilities
Thank you for your interest.
This role is located ONSITE (after Covid). Armonk, NY or Southbury, CT
There is no relocation offered and no remote option.
PC@IBM is responsible for one of the largest modern-managed Win10 deployments in the world with more than 300K devices under management. We have a team dedicated to the development, maintenance and modernization of our supplementary tools, and are seeking a software packaging engineer to assist with the upkeep of these processes. With so many endpoints, staying on top of fleet health and overall patch currency is always a challenge.
We are seeking a Software Packaging Engineer who will work closely with software and systems engineers in a collaborative agile team environment to ensure quality service delivery to the PC@IBM systems and software engineering team.
This role will be responsible for creating and testing Windows software installation packages, their maintenance, customer support and developing automated testing methods, reducing the need for manual tasks, and producing detailed status / health reporting metrics that reflect the operational health of our applications, tools, and testing efforts. We are looking for a highly motivated individual who is looking to grow their career and can thrive in our fast-paced and agile team environment.
The successful candidate will have a proven track record of packaging applications with transforms (license/registry keys, configuration files, installation data) that are necessary to accomplish the request; as well as testing new Windows features and patches / hot fixes as needed.
They should also be comfortable working with (sometimes non-technical) Application Owners to create the packaging requirements.
You will be part of the team, primarily based in North Castle, NY or Southbury, CT sites, that is developing the packaging and quality assurance of the software components that are delivered by PC@IBM.
Role and Responsibilities:
Perform enterprise application discovery and working with requestors to obtain requirements, settings and preferences and custom parameters

Hands on development, standardization, and management of all software deployments / application packaging

Applies optimal testing techniques and performs verification of software installation packages.

Researches and troubleshoots installation package defects and makes necessary coding adjustments

Participate in the functional and specification reviews and works closely with stakeholders to ensure software install packages meet quality and performance requirements.

Deliver estimated package completion dates with regular activity, status and progress reporting for electronic delivery.

Communicates status and escalates complex packaging issues

Responsible for automating the installation and configuration of (packaging) Windows applications, application hotfixes, and vulnerability fixes.

Leverage Agile methods to deliver solutions to one of the largest centralized deployments of Windows 10 in the world

Passion for professional and technical growth that can show itself through continuous learning, training and certification.
IBM will not be providing visa sponsorship for these positions now or in the future. Therefore, in order to be considered for this position, you must have the ability to work without a need for current or future visa sponsorship.
CIODEM20
Required Technical and Professional Expertise
3+ year experience with producing complex Microsoft Windows Installer Packages at an enterprise level

Experience with Windows installer technology such as MSI, MSIX, and other installation package tools (NuGet, Chocolatey)

Strong Windows Installation knowledge in using relevant Windows installation components and third-party tools such as InstallShield, Process Explorer, Process Monitor, Orca, MSI Diff, Registry editor

Comprehensive knowledge of scripting technologies and programming language expertise using PowerShell, C, Python, etc.

Thorough knowledge of Windows client operating system internals

Experience in deploying, managing and troubleshooting Windows operating systems including application level support
Preferred Technical and Professional Expertise
The ability to automate tasks and processes using various scripting and programming languages, such as PowerShell, Python, Batch, and Shell on Windows and Linux machines

Experience with SCCM administration including but not limited to packages, programs, cloud applications, and deployment types.

Programming Skill for C#, C+ About Business Unit
The Office of the Chief Information Officer (CIO) owns IBM's IT strategy and provides the tools, workstations, devices, and infrastructure that IBMers use to do their jobs every day. Put simply, our mission is to create a productive environment for IBM's 365,000 worldwide employees. Join us as we lead with with design to drive simplicity and ease of use, engineering the systems that run the business, and innovating to transform the business.
Your Life @ IBM
What matters to you when you're looking for your next career challenge?
Maybe you want to get involved in work that really changes the world? What about somewhere with incredible and diverse career and development opportunities – where you can truly discover your passion? Are you looking for a culture of openness, collaboration and trust – where everyone has a voice? What about all of these? If so, then IBM could be your next career challenge. Join us, not to do something better, but to attempt things you never thought possible.
Impact. Inclusion. Infinite Experiences. Do your best work ever.
About IBM
IBM's greatest invention is the IBMer. We believe that progress is made through progressive thinking, progressive leadership, progressive policy and progressive action. IBMers believe that the application of intelligence, reason and science can improve business, society and the human condition. Restlessly reinventing since 1911, we are the largest technology and consulting employer in the world, with more than 380,000 IBMers serving clients in 170 countries.
Location Statement
IBM will not be providing visa sponsorship for this position now or in the future. Therefore, in order to be considered for this position, you must have the ability to work without a need for current or future visa sponsorship.
Being You @ IBM
IBM is committed to creating a diverse environment and is proud to be an equal opportunity employer. All qualified applicants will receive consideration for employment without regard to race, color, religion, gender, gender identity or expression, sexual orientation, national origin, genetics, pregnancy, disability, age, veteran status, or other characteristics. IBM is also committed to compliance with all fair employment practices regarding citizenship and immigration status.