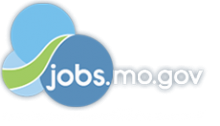 Job Information
Mallinckrodt Pharmaceuticals

Senior Regulatory Affairs Specialist

in

St. Louis

,

Missouri
Job Title
Senior Regulatory Affairs Specialist
Requisition
JR000011566 Senior Regulatory Affairs Specialist (Open)
Location
St. Louis, MO (Pharma) - USA032
Additional Locations
St. Louis, MO
Job Description
SUMMARY OF POSITION:
The Senior Regulatory Affairs Specialist responsibilities encompass the support of worldwide product registrations and support of regulatory activities including but not limited to:
Prepare, review, submit and maintain regulatory filings with relevant health authorities.

Prepare, review, submit and maintain product specific dossiers per local country requirements

Participate in new product development core teams and create regulatory strategies

Maintain regulatory knowledge of current guidelines and regulations

Maintain current regulatory knowledge by attendance at regulatory seminars and meetings

Maintain current regulatory databases and produce various reports as needed

Utilize and support electronic document management system

Respond to inquiries from health authorities and customers.

Review and assess regulatory impact associated with changes made at the manufacturing facilities for multiple regions.

Provide training and support to colleagues
ESSENTIAL FUNCTIONS:
Essential functions listed may not be all inclusive and maybe site specific:
Organization and preparation of final regulatory filings - Assemble DMFs, ASMFs, CEPs and other regulatory applications for drugs – develop new or amend existing applications: collect relevant information from other departments, write the applications, assemble components of the application, and critically review application for accuracy and completeness following regulatory guidelines

Prepare submissions in an electronic document management system. Requires advanced computer skills, organizational planning, and ability to multi-task.

Anticipate regulatory consequences, review change control documents and ascertain regulatory impact – develop and maintain knowledge of the history, manufacture, and materials of assigned products and product lines in order to assess (1) the consequences of regulatory changes for the product and (2) the regulatory consequences of changes in the manufacture, materials, or marketing of the product. Understand and recommend strategies based on current local registration requirements and applicable industry standards

Maintain high level of knowledge of regulations, the regulatory process, and the application of regulations to assigned products – expand regulatory background through work on projects, researching available documents and attending relevant training. Anticipate how future developments in the regulations and standards governing regulatory submissions may affect company policy and applications.

Represent Regulatory on core teams in the product development process. Develop regulatory strategy for projects in various stages of development. Defend regulatory position both internally and externally. Negotiate agreement to novel approaches to problem solving. Liaise with other regulatory functions and clinical team to provide cohesive strategy and timelines for product development process

Liaise with FDA/ministries of health and contacts outside of company. Determine specific needs and organize the assembly of an appropriate response. Effectively communicate issues from FDA to other department personnel and company issues to FDA/ministries of health. Establish and maintain a professional and credible image with regulatory agencies and customers

Process, interpret, and provide recommendations for complex, unusual issues.

Collaborate with internal departments to obtain and understand registration documents

Collaborate with regulatory personnel in multiple functional areas and regions to communicate change and discuss regulatory strategy.

Plan and implement policies, procedures, practices and strategies for Regulatory Affairs

Perform required inspection/audit functions as required

Understand local country quality requirements (e.g. cGMP)

Manage multiple priorities

Support more senior regulatory staff as assigned my management.
MINIMUM REQUIREMENTS:
Education:
Bachelor's degree in chemistry, microbiology or similar life sciences or technical field such as engineering, mathematics, etc.
Experience:
3-5 years Regulatory Experience or Related Field. RAC certification preferred; previous FDA/MOH submissions required; must have knowledge of required CMC documentation
Preferred Skills/Qualifications:
It is preferred that the candidate will also possess several of the following:
Fundamental knowledge of federal acts and regulations affecting proposed and marketed products. Ability to make consistent, sound regulatory decisions Experience interacting with regulatory agencies such as the FDA and EU regulatory bodies.
Skills/Competencies:
Desired skills and competencies include:
Ability to prioritize and allocate own time effectively; must work well under tight and conflicting deadlines

Detail-oriented and proficient at reviewing and editing documentation

Ability to problem-solve Team Oriented; able to work well with others Excellent written and oral communication skills

Self-motivated and able to work with minimal supervision

Strong organizational skills

Strong interpersonal skills including ability to remain calm, professional, diplomatic, and positive

Strong background using Microsoft Office tools and Adobe Acrobat; experience with Veeva software is preferred Strong customer focus
ORGANIZATIONAL RELATIONSHIPS/SCOPE:
Reports Director Regulatory Affairs

Works closely with the key Sector and site executives on issues of major importance to the business

Frequent contacts with external customers, regulatory agencies, and individuals from across the company
WORKING CONDITIONS:
DISCLAIMER:
The above statements are intended to describe the general nature and level of work being performed by employees assigned to this classification. They are not intended to be construed as an exhaustive list of all responsibilities, duties and skills required of employees assigned to this position.
Mallinckrodt is a global specialty p harmaceutical business that develops, manufactures, markets and distributes specialty pharmaceutical products. Areas of focus include therapeutic drugs for autoimmune and rare disease specialty areas like neurology, rheumatology, nephrology, ophthalmology and pulmonology; immunotherapy and neonatal respiratory critical care therapies; and analgesics and central nervous system drugs. The company's core strengths include the acquisition and management of highly regulated raw materials; deep regulatory expertise; and specialized chemistry, formulation and manufacturing capabilities. The company's Specialty Brands segment includes branded medicines; its Specialty Generics segment includes specialty generic drugs, active pharmaceutical ingredients and external manufacturing.
To learn more about Mallinckrodt, visit www.mallinckrodt.com.
Mallinckrodt Pharmaceuticals ("the Company") maintains a continuing policy of non-discrimination in employment. The Company is an equal opportunity employer and complies with all applicable laws prohibiting discrimination based upon age, ancestry, color, religious creed (including religious dress and grooming practices), disability (mental and physical), marital status, medical condition, genetic information, military and veteran status, national origin (including language use restrictions), political activities or affiliation, race, sex (including pregnancy, child birth, breastfeeding and medical conditions related to pregnancy, child birth or breastfeeding), gender, gender identity and gender expression, sexual orientation, as well as any other category protected by law. Furthermore, it is our policy to provide equal opportunity to individuals with disabilities and protected veterans in all phases of the employment process and in compliance with applicable federal, state, and local laws and regulations on every location in which the company has facilities. This policy of non-discrimination shall include, but not be limited to, the following employment decisions and practices: recruiting, hiring; promotions; demotions or transfers; layoffs; recalls; terminations; rates of pay or other forms of compensation; selection for training, including apprenticeship; and recruitment or recruitment advertising.
Mallinckrodt Pharmaceuticals is required to report certain payments or transfers of value (such as expense reimbursement, meals, transportation) made to U.S.-licensed healthcare professionals in compliance with the federal Physician Payment Sunshine Act (i.e. Open Payments) and certain state laws.