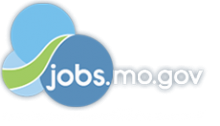 Job Information
The Boeing Company

Senior Human Factors Engineer

in

St Louis

,

Missouri
Boeing Defense, Space & Security (BDS) is looking for a Senior Human Factors Engineering (HFE) to join our St. Louis based Human Engineering team. This individual will perform human engineering analysis and design on state of the art defense and space products throughout the enterprise. The work will include leading HFE efforts and teams to complete documentation and design solutions, develop plans and actuate accomplishing HFE tasks, and evaluate customer/operational needs.
The successful candidate will be a self-starter, with the ability to think on their feet and persuade others while evaluating the need for HFE and driving HFE solutions throughout the BDS enterprise. They will evaluate Boeing programs and products and have the ability to propose solutions using HFE methods and tools. They will work with the customer and user community. Strong oral and written communication skills and the ability to clearly articulate and defend design decisions are ideal. This individual will have the advanced HFE skills and experience to help grow and develop HFE and serve as a leader in the Boeing HFE community.
Position Responsibilities:
Define HFE best practices

Define system performance requirements to ensure safe and successful human operation of physical, functional, and program interfaces for pilots and maintainers

Apply human performance principles, methodologies, and technologies to the design of human-machine systems and products

Develop and implement research methodologies and analysis plans to test and evaluate developmental prototypes used in new products, such as cockpit hardware designs, design for maintainer, and Crew/Pilot Vehicle graphical user interfaces

Apply a knowledge of military standards (such as MIL-STD-1472, MIL-STD-1474, MIL-STD-1787, MIL-STD-3009, MIL-STD-411F and JSSG-2010 requirements) to meet program requirements
This position allows telecommuting and does not require applicants to live in St. Louis, Missouri, USA full-time.
This position requires the ability to obtain a U.S. Security Clearance for which the U.S. Government requires U.S. Citizenship. An interim and/or final U.S. Secret Clearance Post-Start is required.
Basic Qualifications (Required Skills/Experience):
Bachelor, Master, or Doctorate of Science degree from an accredited course of study, in engineering, psychology, human factors or related field

10 or more years of experience in the field of human engineering
Preferred Qualifications (Desired Skills/Experience):
Expert knowledge in Human System Integration (HSI)

Expert knowledge of military standards (such as MIL-STL-1472, MIL-STD-1474, MIL-STD-1787, MIL-STD-3009, MIL-STD 411F, and JSSG-2010)

Ability to define HFE processes for use by human engineering teams

Ability to derive Human Factors/Human Engineering requirements

Experience supporting defense or space programs

Experience in program documentation of the HFE processes and products in a format consistent with US Military Data Item Descriptions (e.g. Human Engineering Program Plan, Human Engineering Design Approach Document – Operator, Human Engineering Design Approach Document – Maintainer, Human Engineering Test Plan, Human Engineering Test Report, et. al)

Maintenance, piloting or military experience

Experience in Human Modeling

Experience with the user interface software prototyping tools

Experience with Usability software (Morae, Camtasia, etc)

Knowledge in Human Perception and Cognition

Experience with Human Performance Modeling (ex. IMPRINT/Microsaint)

Display Design Requirements and Testing Experience

Experience in workload assessments and situation awareness assessments (SAGAT, SART etc)

Experience in conducting tasks analyses

Experience in Agile Development

Experience using all the following Microsoft Office Applications (Word, Excel and PowerPoint)
Typical Education & Experience:
Education/experience typically acquired through advanced technical education from an accredited course of study in engineering, computer science, mathematics, physics or chemistry (e.g. Bachelor) and typically 14 or more years' related work experience or an equivalent combination of technical education and experience (e.g. PhD+9 years' related work experience, Master+12 years' related work experience). In the USA, ABET accreditation is the preferred, although not required, accreditation standard.
Relocation:
Relocation assistance is not a negotiable benefit for this position. Candidates must live in the immediate area or relocate at their own expense.
Drug Free Workplace:
Boeing is a Drug Free Workplace where post offer applicants and employees are subject to testing for marijuana, cocaine, opioids, amphetamines, PCP, and alcohol when criteria is met as outlined in our policies.
Shift:
This position is for 1st shift.
At Boeing, we strive to deliver a Total Rewards package that will attract, engage and retain the top talent. Elements of the Total Rewards package include competitive base pay and variable compensation opportunities.
The Boeing Company also provides eligible employees with an opportunity to enroll in a variety of benefit programs, generally including health insurance, flexible spending accounts, health savings accounts, retirement savings plans, life and disability insurance programs, and a number of programs that provide for both paid and unpaid time away from work.
The specific programs and options available to any given employee may vary depending on eligibility factors such as geographic location, date of hire, and the applicability of collective bargaining agreements. Please note that the salary information shown below is a general guideline only. Salaries are based upon candidate experience and qualifications, as well as market and business considerations.
Colorado summary pay range: Min: $112,000 – Max: $200,000
Boeing is an Equal Opportunity Employer. Employment decisions are made without regard to race, color, religion, national origin, gender, sexual orientation, gender identity, age, physical or mental disability, genetic factors, military/veteran status or other characteristics protected by law.