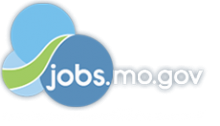 Job Information
HCA, Hospital Corporation of America

Salesforce Administrator - Certified

in

St Louis

,

Missouri
Are you an expert Salesforce Administrator looking for a new challenge? Advance your career as our Salesforce Administrator at Parallon!
We are committed to providing our employees with the support they need. At Parallon, we offer an array of medical, dental, and vision packages as well as several add-on perks to make your benefits package truly customizable to you and your family needs. Some of our unique benefits we offer include: * Tuition Reimbursement/Assistance Programs * Paid Personal Leave * 401k (100% annual match – 3% to 9% of pay based on years of service) * Employee Stock Purchase Program (ESPP) * Identity Theft Protection discounts * Auto, Home, and Life Insurance options * Adoption Assistance Would you like to unlock your potential with a leading healthcare provider dedicated to the growth and development of our colleagues? Join the Parallon family! We will provide you the tools and resources you need to succeed in our organization. We are currently looking for an ambitious Salesforce Administrator to help us reach our goals. Unlock your potential here!
Job Summary As the Salesforce Administrator, youwill lead the administration of Salesforce at Parallon working with executive management, department leads and their teams, providing solutions, process improvements, training and analysis to support their sales and account management objectives. This position also works closely with IT, third party providers and other vendors to connect Salesforce to our production systems that manage our accounts, contracts and healthcare databases.
As the Salesforce Administrator, you will: * Enhance and further develop Parallon's recently launched Salesforce instance * Leverage Salesforce to become a trusted internal consultant for all business units and leadership to ensure that desired business results are achieved in a quality manner * Create and customize reports, views and dashboards to provide managers, sales reps, and marketers with metrics and performance indicators * Provide daily technical expertise, analysis and recommendations on how to best utilize Salesforce functionality to design processes and deliver solutions that support sales and marketing strategies * Enhance functionality to support business needs via triggers, Visualforce pages, workflows and other customizations * Receiving, prioritize and gain approval for hierarchy change requests from internal stakeholders * Daily interaction with the Sales and Client Management departments to ensure optimal use of the salesforce instance * Share and implement recommendations on best practices and process improvements * Identify and nurture individuals, developing their Salesforce skillset to support daily departmental needs * Create documentation and training sessions to develop CRM knowledge and increase user adoption * Perform routine data cleansing on accounts and contacts by merging, mass updating and importing data * Assess project issues and develop resolutions to meet productivity, quality and client-satisfaction goals * Develop detailed work plans, schedules, project estimates, resource plans and status reports * Manage budgets, user creation and deactivation, permissions and profiles * Solve day-to-day problems and questions as they arise in a service oriented manner
Experience managing a complex Salesforce database with advanced knowledge of how objects (Accounts, Contacts, Opportunities, etc.) relate to each other
Knowledge of Salesforce security, standard and customized functionality, and basic architecture, including major standard objects, apps, and custom objects
Previous experience in leading corporate teams and working in a collaborative environment
Knowledge of best practices for Salesforce technology and CRM business processes
Proven experience working within Salesforce Sales Cloud and Service Cloud
Proven experience in setting the direction, development and implementation of CRM software solutions
Strong project management skills and knowledge of CRM software deployment methodologies
Excellent communication skills
Proficiency with Excel, Word and PowerPoint TECHNICAL EXPERTISE
Salesforce utilities such as CRM Fusion, Drawloop, Passage Technology, Force.com, Config Workbook
Digital marketing platforms such as HubSpot, Marketo
EDUCATION, EXPERIENCE & CERTIFICATIONS * Bachelor's Degree in Computer Science, Mgmt Information Systems, Software Engineering, or related field * 3 - 5 years' experience in Salesforce CRM administration * Healthcare business experience preferred * Salesforce Certified Administrator required, Salesforce Certified Advanced Administrator preferred Parallon believes that organizations that continuously learn and improve will thrive. That's why after more than a decade we remain dedicated to helping hospitals and hospital systems operate knowledgeably, intelligently, effectively and efficiently in the rapidly evolving healthcare marketplace, today and in the future. As one of the healthcare industry's leading providers of business and operational services, Parallon is uniquely equipped to provide a broad spectrum of customized revenue cycle services.
We are a wholly owned subsidiary of HCA Healthcare, a comprehensive healthcare network where 265,000 people across more than 1,800 care facilities are all committed to creating a positive impact every day. It's an organization that exists to give people healthier tomorrows. Our scale enables caregivers to deliver great outcomes for patients and gives colleagues unparalleled opportunities to learn and grow. Most importantly, as a part of HCA Healthcare we're connected to something bigger, which means more resources, more solutions and more possibilities for everyone who walks through our doors. What matters most to our diverse and talented colleagues is giving people the absolute best healthcare possible. Every day, we seek to raise the bar higher, not just for ourselves, but for healthcare everywhere. HCA Healthcare has been continually named a World's Most Ethical Company by Ethisphere since 2010. In 2018, HCA Healthcare spent an estimated $3.3 billion in cost for the delivery of charitable care, uninsured discounts, and other uncompensated expenses.
If you are looking for an opportunity that provides satisfaction and personal growth, we encourage you to apply for our Marketing Specialist opening. We promptly review all applications. Highly qualified candidates will be contacted for interviews. Unlock the possibilities and apply today!
We are an equal opportunity employer and value diversity at our company. We do not discriminate on the basis of race, religion, color, national origin, gender, sexual orientation, age, marital status, veteran status, or disability status.
Job: *Information Technology
Title: Salesforce Administrator - Certified
Location: Missouri-St Louis-Corporate - RCPS
Requisition ID: 26571-185517