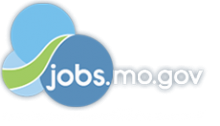 Job Information
Philips

Sales, Solutions Specialsit, CT/AMI (St Louis)

in

St. Louis

,

Missouri
null
If you are a Colorado resident and this role is a field-based or remote role, you may be eligible to receive additional information about the compensation and benefits for this role, which we will provide upon request. You may contact 888-367-7223, option 5, for assistance.
In this role, you have the opportunity to:
Be an integral part of this dynamic team as an experienced CT/AMI Solutions Sales Specialist. This position offers you the opportunity to play a vital role in increasing market penetration in the Midwest with a special focus within the St Louis market . As a Philips employee, you get the chance to operate at the heart of a worldwide company that continues to transform itself, to become ever more market-driven and consumer focused.
You are responsible for:
Driving the sales process, while supporting the Account Manager/Account Executive (AM/AE) with solution definition, design and proposing a solution to address the customer's specific need.

Acting as knowledge expert on product to support the AM/AE and the customer needs.

Presenting to customers specifically focused on the clinical and technical components of the value proposition. Understand and address competitive positioning.

Coordinating product positioning and product qualification

Partnering with AM/AE to drive a strategy to build value by utilizing on-site demonstrations, clinical trials, site visits, and national clinical showcase sites.

Assisting the AM/AE with the technical product input for the development of the quote and order as well as input on estimated target pricing.

Partnering with the AM/AE to understand customer needs at the clinical and technical call points.

Identifying and reporting new opportunities within assigned territory.

Understanding the business opportunities in the region and assist the RSM/AM/AE in driving visibility of the business.

Providing Field Marketing with input on sales tools, pricing issues and competitive threats which enable Field Marketing to best support the Specialists and provide input to the business. To succeed in this role, you should have the following skills and experience:

Four-year college degree or equivalent experience preferred

5+ years medical device sales experience; CT sales experience preferred, but not required

Clinical CT knowledge and expertise preferred

Diagnostic Imaging Industry experience highly preferred

Ability to quickly demonstrate expertise and establish credibility with clinical decision makers

Ability to assess potential application of company products to meet customer needs and prepare detailed product specifications for the development and implementation of customer products/applications/solutions

Strong business acumen and organizational skills

Must reside in the territory

Ability to travel approximately 30-40% You are a part of: We simplify healthcare by focusing on the people in the care cycle, patients, and care providers. Through combining human insights and clinical expertise, we aim to improve patient outcomes while lowering the burden on the healthcare system. Philips delivers advanced solutions for both health professionals, to meet the needs of patients, and empowered consumers for affordable healthcare whether in hospital or at home. In return, we offer you the opportunity to: Sharpen your talents with new challenges in our dynamic organization. As a market-driven company, we're used to listening to our customers & apply the same thinking to our employees. We offer a competitive salary, outstanding benefits and flexibility in a career with a positive and supportive atmosphere in which to develop your talents further. Why should you join Philips? Working at Philips is more than a job. It's a calling to create a healthier society through meaningful work, focused on improving 3 billion lives a year by delivering innovative solutions across the health continuum. Our people experience a variety of unexpected moments when their lives and careers come together in meaningful ways. Learn more by watching this video.To find out more about what it's like working for Philips at a personal level, visit the Working at Philips page on our career website, where you can read stories from our employee blog. Once there, you can also learn about our recruitment process, or find answers to some of the frequently asked questions.It is the policy of Philips to provide equal employment and advancement opportunities to all colleagues and applicants for employment without regard to race, color, ethnicity, religion, gender, pregnancy/childbirth, age, national origin, sexual orientation, gender identity or expression, disability or perceived disability, genetic information, citizenship, veteran or military status or a person's relationship or association with a protected veteran, including spouses and other family members, marital or domestic partner status, or any other category protected by federal, state and/or local laws.As an equal opportunity employer, Philips is committed to a diverse workforce. In order to ensure reasonable accommodation for individuals protected by Section 503 of the Rehabilitation Act of 1973, the Vietnam Veterans' Readjustment Act of 1974, and Title I of the Americans with Disabilities Act of 1990, applicants that require accommodation in the job application process may contact 888-367-7223, option 5, for assistance. Equal Employment and Opportunity Employer/Disabled/Veteran INDsales1 #LI-PH1