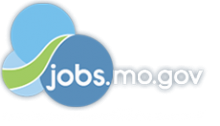 Job Information
Waterlogic USA

Sales Manager

in

St. Louis

,

Missouri
COMPANY OVERVIEW
Waterlogic Americas is a global designer, manufacturer, distributor and service provider of drinking water systems, offering a cost-effective, environmentally friendly alternative to traditional bottled water, utilizing the most advanced water purification technology available. Founded in 1992, Waterlogic is the leading bottleless water cooler service provider in the nation with over 40 sales and service locations throughout North America.
THE MARKET OPPORTUNITY
We help our customers promote employee health and wellness by providing clean, purified drinking water from the source, not a truck. We are the fastest growing company in the beverage industry, where less than 10% of commercial water coolers have been replaced with bottle less alternatives. Be part of a company that provides customers a greener alternative to bottled water. Help keep plastic bottles out of our landfills.
POSITION SUMMARY: The Sales Manager is responsible for achieving company sales objectives and actively supporting sales personnel through managing a team of Field Sales Representatives. A Sales Manager is exclusively a sales leader and focuses entirely on assuring that his/her reps are productive and meet/exceed our standards. Therefore, the role does not include any component to produce MIF independently versus your team. It is a leadership role, not an individual contributor role.
The focus is MIF (Machines In Field). You, along with your counterparts, will be given MIF Targets for each month of the year. A critical factor of success is recruiting, hiring, onboarding and training new reps, with significant face-time in the field. Of course, a Sales Manager must also ensure that all current reps receive exceptional attention as well. Therefore, travel will be frequent and is expected.
RESPONSIBILITIES:
Accomplishes sales objectives by hiring or recruiting, training, assigning, scheduling, coaching, counseling, and disciplining employees; communicating job expectations; planning, monitoring, appraising, and reviewing job contributions; planning and reviewing compensation actions; enforcing policies and procedures.

Achieves sales operational objectives by contributing sales information and recommendations to strategic plans and reviews; preparing and completing action plans; implementing production, productivity, quality, and customer-service standards; resolving problems; completing audits; identifying trends; determining sales system improvements; implementing change initiatives.

Meets financial (sales) objectives by forecasting requirements; preparing an annual budget; scheduling expenditures; analyzing variances; initiating corrective actions.

Establishes sales objectives by creating a sales plan and quota for districts in support of national objectives.

Maintains and expands customer base by counseling sales representatives; building and maintaining rapport with key customers; identifying new customer opportunities.

Recommends product lines by identifying new product opportunities, and/or product, packaging, and service changes; surveying consumer needs and trends; tracking competitors.

Implements trade promotions by publishing, tracking, and evaluating trade spending.

Updates job knowledge by participating in educational opportunities; reading professional publications; maintaining personal networks.

Accomplishes sales and organization mission by completing related results as needed.

Perform other duties as assigned.
QUALIFICATIONS:
Previous management experience

3 - 5 years of experience as a successful sales representative

BA/BS degree in business, marketing, sales, or related field

Presentation, negotiation and sales planning skills

Strong communication, interpersonal, and leadership skills

Performance management and proven record in meeting sales goals

Ability to deliver excellent results working independently

Self-discipline, strong organizational skills and highly self-motivated

Experience managing profitability
WE OFFER:
Competitive base salary with uncapped commission

Monthly/Quarterly bonuses

Monthly expense allowance

iPad tablet

Large protected territories

Medical, vision, and dental insurance

Short- and long-term, supplemental, and company-paid life insurance

401(k) retirement savings plan
Waterlogic Americas is an equal employment opportunity employer. Waterlogic Americas does not discriminate against any applicant or employee based on race, color, religion, national origin, gender, age, sexual orientation, gender identity or expression, marital status, mental or physical disability, and genetic information, or any other basis protected by applicable law. Waterlogic Americas also prohibits harassment of applicants or employees based on any of these protected categories.
Waterlogic Americas is proud to be a drug-free workplace.
ID: 2020-1860