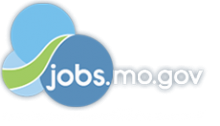 Job Information
Kelly Services

Regional Class A Commercial Truck Driver

in

St. Louis

,

Missouri
When you work for us, you become a part of something BIG! Founded in 1959, we the nation's premiere propane company, serving over 2 million residential, commercial, industrial and motor fuel propane customers. Together, our 8,500 dedicated professionals will deliver 1.5 billion gallons of propane from 1,400 distribution points across the United States. Our World Class Safety attitude focusing on stringent guidelines for equipment, vehicle maintenance and driver training in order to provide safe delivery of products to our customers.
The Transport Driver operate a tractor with a tanker trailer (11,000 gallon capacity) to pick up products at the supply point (e.g. refinery, pipeline terminal, storage facility) and deliver it to area facilities. Drivers are Regional Drivers that are out overnight 2-3 days per week. The driver will make daily pick-ups and deliveries while driving an average of 350-500 miles per day and working up to 14 hours per day. During the months of November through February, the driver can conduct up to five deliveries a day. The average run is around 100 miles per load; and working to the Hours of Service limitations. During Spring and Summer, the driver is expected to haul other products such as Asphalt, Emulsions, Butane, Y-Grade, and other chemical products.
Primary Duties and Responsibilities:
Safely drive and deliver products

Load and Unload at pickup and delivery points. Average time to load and unload is 45 minutes, but wait times at the rack can increase these times based on the industry demand.

Attach terminal hoses to the truck connections to pump propane into the tanker.

Use permanent hoses attached to the filling ports or the hoses stored in the truck to unload the tanker. The hoses stored on the truck come in two sizes: 20 feet long, three inches in diameter; and 19 feet long, 1½ inches in diameter.

Perform twice daily truck inspections: Pre-Trip and Post-Trip inspections.

May climb ladders at some facilities to check gauges at the top of the bulk tanks.
Required Experience:
Must hold a Class A CDL with Hazmat and Tanker Endorsement

Must be able to driver a tractor with manual transmission

A minimum of 3 recent years tractor and trailer experience with a minimum of 200,000 verifiable miles

Must be eligible for Transportation Workers Identification Card (TWIC)

No accountable/responsible accidents in the previous 3 years

No more than one (1) Moving Violation in the previous 2 years
Working conditions:
Driver is expected to work out in the elements during loading and unloading process.

Driver must be willing to stay 2-4 nights out on the road

All Trucks are equipped with sleeper-cabs.

We provide (Company and Owner Operators) electronic log device (ELD) (Rand McNally).

Company Trucks are equipped with Lytx Drive-Cams monitored by third party.
Hours:
Stay out/ sleep in sleeper cab for 2-3 nights a week

Mon to Fri- Typically starts the work week on a Monday and conducts 34-hour reset on Friday or Saturday
Compensation:
Mileage: .50 per mile

$17.75 per hour (loading, unloading, or on duty non-driving time)

Lay over pay- $25

Additional pay for driving over 700 miles from assigned site

EZ Pass provided
Bonus Opportunities:
Sign on bonus: $6,000

Performance bonus: Based on performance (Paid twice per year)

Referral Bonus: $1,500-$2,000 (1/2 paid at 90 days and balance paid at 6 months)
Note: This opportunity is not managed by your local branch. Please contact your remote recruiter, Samantha at 810-429-0989 or email samc661@kellyservices.com for any inquiries.
Why Kelly ® ?
The Managed Solutions practice within Kelly Outsourcing and Consulting Group (KellyOCG ® ) is one focus within the full array of Kelly Services® workforce solutions.
Kelly Services has transformed from the staffing industry pioneer to a leading workforce solutions provider. KellyOCG is the distinguished outsourcing and consulting segment of Kelly Services, known for applying a forward-looking approach that enables companies to make strategic workforce planning decisions that impact their business and competitive advantage.
The Managed Solutions practice area of KellyOCG is dedicated to partnering with clients to architect and implement solutions that put them in a position to meet their operational obligation to their organization and freedom to focus on their more strategic business needs.
About Kelly Services ®
As a workforce advocate for over 70 years, we are proud to have a role in managing employment opportunities for more than one million workers around the globe. We employ 550,000 of these individuals directly with the remaining workers engaged through our talent supply chain network of supplier partners. Revenue in 2015 was $5.5 billion. Visit kellyservices.com and connect with us on Facebook , LinkedIn and Twitter .
Kelly Services is an equal opportunity employer including, but not limited to, Minorities, Females, Individuals with Disabilities, Protected Veterans, Sexual Orientation, Gender Identity and is committed to employing a diverse workforce. Equal Employment Opportunity is The Law.