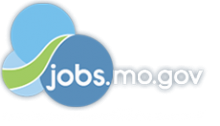 Job Information
The Salvation Army - Metro Division

Program Aide

in

St. Louis

,

Missouri
Overview
The Salvation Army Family Haven has a an opening for a full-time, 40 hours per week, Program Aide for their shelter. This position offers an attractive benefits package including medical, dental, and life insurance, 13 paid holidays per year, vacation time, sick time, personal time, and is eligible for participation in the company funded pension plan after one year of service. Starting pay is $10.30 per hour.
Position Summary: Maintain shelter security. Perform related duties to maintain control and assist homeless clients in the shelter. Each monitor is responsible for his/her shift. Position is expected to comply with and meet The Salvation Army, Federal, State and Local policies and standards.
Responsibilities
Essential Duties: (Reasonable accommodations may be made to enable individuals with disabilities to perform these essential duties.):
Monitor clients to maintain control and assure safety of clients in building and on grounds. Enforce resident policies and procedures.

Accomplish intake interviews on all clients including police clearance and explain thorough explanation of policies and procedures. Assign beds for lodging, and give out bed linens as needed.

Make shelter journal log entries of incidents during the shift, and read the previous entries at the beginning of the shift.

Record statistics of attendance at house meetings and maintain client roster list.

Make resident bed checks every hour during the night.

Answer phone calls and take/pass messages as necessary.

Assign/monitor chores to be completed by residents. Assist with training for chores. Keep office clean.

Wake clients up as necessary.

Maintain confidentiality and comply with Salvation Army Safe From Harm guidelines.

Participate in other activities as directed (e.g., team meetings, in-service training, fund-raising/special events, etc.).

Maintain positive work atmosphere by behaving and communicating in a manner that fosters good relationships with clients, co-workers and supervisors. This includes but is not limited to such actions as: resolutions of conflicts in a professional manner; courteous treatment of staff, visitors and clients; respect of others' property and person; and professional and appropriate communication to and about clients, co-workers and supervisors.
This job description should not be interpreted as an all inclusive list. It is intended to identify the essential duties and requirements of the position. Employee will follow other instructions, and perform other related duties, as may be required by his/her supervisor.
Qualifications
Minimum Qualifications:
Associates Degree with four years of experience working in a Social Service agency or residential experience. Education in psychology, social work, criminal justice or other related fields is a plus.

Must be a team player, a self-starter, and perform well with minimum supervision.

Good communication skills are essential, as well as an ability to work with diverse and challenging personalities are essential.

Must be capable of performing the above essential duties in an office environment to include: using a computer, answering phones, etc. Most work will be indoors in a temperature-controlled environment.

The Salvation Army Central Territory does not participate in unemployment compensation programs. The Salvation Army, as a church, is exempt from participation in federal and state unemployment insurance programs.

EEO-M/F/D/V
Job LocationsUS-MO-St. Louis
Job ID 2021-18879
of Openings 2
Category Social Services
Type Regular Full-Time