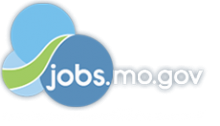 Job Information
AT&T

Professional System Engineer

in

St Louis

,

Missouri
At AT&T, we bring the world together with technology in ways you never imagined. Whether it's your next big idea or the newest innovation, we're looking for people like you to lead the way. Your creative solutions could impact innovations across telecommunications, high-speed Internet and pay TV. It's an opportunity to combine your passions for entertainment, media and technology to transform our company and your career. Step into a future with AT&T.
The Professional System Engineer requires intermediate level experience. Hands-on function that ultimately results in the delivery of an application or service. Responsible for translating the core architecture for business requirements into the final technical solution (consisting of platform, network, software, cloud, etc.) through functional, performance, and reliability analysis using engineering models and techniques, primarily through software development throughout the vertical stack. Defines designs; Provides technical enablement for application components and subsystems for an Application(s). Drives important design decisions for development team.
Key Roles and Responsibilities: Elaborate the design and interfaces for specific components including: Define subsystems and their interfaces, allocate responsibilities to subsystems, understand solution deployment, and communicate requirements for interactions with solution context; Align development teams to a shared technical direction and partners with those teams in elaborating the Solution and its interfaces; Validate technology assumptions, evaluate implementation alternatives; Establish critical NFRs at the solution level, participate in the definition of others. Create and enable the Continuous Delivery Pipeline including: Participate in planning, definition, and high-level design of the system solution and explore alternatives; Develop the Architectural Runway in support of new business Features and Capabilities; Work with portfolio stakeholders, Solution and Enterprise Architects, to develop, analyze, split, and realize the implementation of enablers; Participate in project planning, system and solution demos, retrospective workshops; Understand technical characteristics of and assist with architectural integration of external components, systems, and platforms.
Qualifications:
Intermediate level technical professional, 3-5 years experience

Subject matter technical knowledge within a discipline and sound understanding of AT&T technologies

Preferred Bachelors of Science degree in Computer Engineering, Computer Science, Applied Science, Electrical Engineering, or Math; Developer nanodegree; or equivalent experience

Ensure compliance to ATT's data management policies and procedures, ASPR, and adhere to base architecture patterns. Collaborate with roles across AT&T to ensure compliance policies and procedures remain relevant and appropriate to evolving/emerging technologies

Collaborate with Business Unit executive leadership to analyze, maintain and publish optimization performance and cost opportunities

Initial project consultation and requirements gathering of application criteria

Project documentation

Cloud cost optimization and resource utilization

Govern cloud security

Database creation and architecture in SQL

Data integration and Automation into Azure DB

Data manipulation

Data analysis

Data dashboarding and reporting utilizing PowerBI

Data assessments, findings and trends identifications

Consultations with the business on the overall analysis including recommendations for applications in the cloud
Supervisory: No.
Ready to join our team? Apply today!
We expect employees to be honest, trustworthy, and operate with integrity. Discrimination and all unlawful harassment (including sexual harassment) in employment is not tolerated. We encourage success based on our individual merits and abilities without regard to race, color, religion, national origin, gender, sexual orientation, gender identity, age, disability, marital status, citizenship status, military status, protected veteran status or employment status.