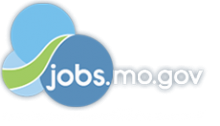 Job Information
VIVA USA Inc

Product Strategy Lead Analyst

in

St Louis

,

Missouri
Req Ref No: SGMOPS5 Location: St Louis, MO Duration: 3.0 months
Description
Description:
Product Strategy Lead Analyst
Duties:
Design and execute internal communications campaigns for Fortune 25 company with 70,000 employees Create bold and engaging content for wide audiences or specific groups Analyze and understand end-to-end employee experiences with technology to ensure that all content is consistent in brand/tone/constructions and also technically correct Empathize with various user groups to anticipate unique painpoints and needs, and advocate on their behalf with project stakeholders to ensure delvery of postive technology experiences Support cross-organization efforts across multiple technical domains Develop and employ standards based on industry best practices and analysis of email and web analytics Contributes to editorial calendars for multiple channels including email and intranet Produces monthly reporting deliverables Manages multiple priorities and deliverables simultaneously Brings new and different ideas Collaborates effectively with others
Skills:
Communications, copy writing, graphic design, video creation & editing, program/project management, attention to detail, organization, influencing others, collaboration, teamwork,
Keywords: Education:
Bachelors degree required. Masters preferred.
Skills and Experience: Required Skills:
COMMUNICATIONS MANAGEMENT
Additional Skills:
Content creation Copy writing Metrics User experience Data analytics Graphic design Intranet content Internal corporate communications Data reporting Documentation/technical writing Video editing Minimum Degree Required: Bachelor's Degree
VIVA is an equal opportunity employer. All qualified applicants have an equal opportunity for placement, and all employees have an equal opportunity to develop on the job. This means that VIVA will not discriminate against any employee or qualified applicant on the basis of race, color, religion, sex, sexual orientation, gender identity, national origin, disability or protected veteran status.