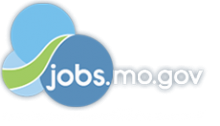 Job Information
St. Louis Community College

Online Adjunct Instructor - Chemistry

in

St. Louis

,

Missouri
Full-Time/Part-Time: Part Time
Duties/Job Description:
POSITION SUMMARY :
An Online Adjunct Instructor is responsible for teaching contracted course(s) in accordance with St. Louis Community College ( STLCC ) curriculum requirements and meeting STLCC Standards and Mission. In addition, the Online Adjunct Instructor is contracted to teach and facilitate a meaningful learning experience of the course competencies in the curriculum, proactively supporting all facets of STLCC mission, and working with key members of the academic team to support student success. An Online Adjunct Instructor is responsible for fostering and encouraging an online culture of learning through appropriate distance delivery mechanisms.
PRIMARY DUTIES PERFORMED :
Teach assigned courses as specified in the schedule
When no course of record content is required, work with academic department and online education leadership to select texts and instructional materials and to prepare course materials that are in keeping with the course profile
Provide students a College approved syllabus
Use the College's learning management system for all course activities unless otherwise approved by Online Education
Deliver course content using a variety of teaching styles and provide interesting and engaging assignments that demonstrate the real-world applications of concepts covered
Observe and evaluate student performance in meeting course objectives and learning outcomes and provide feedback in a timely manner on student progress
Be available for student consultation through office hours or scheduled appointments by phone, email, and webinar technologies (minimum of one hour per course of instruction)
Maintain required College records and submit required reports/documentation by all published due dates
Perform at least one student evaluation per semester of instruction.
Attend the College's annual adjunct training session and other required College trainings/meetings
Complete all College required training including certification for teaching online
KNOWLEDGE , SKILLS AND ABILITIES :
Ability to communicate effectively both orally and in writing
Good organizational skills and timeliness in responding to student inquiries
Ability to establish and maintain effective interpersonal relationships with students and colleagues
Commitment to excellence in teaching and mentoring students
Ability to respond to the needs of learners from a variety of educational backgrounds in a multicultural environment
Ability to deliver course outcomes and content through a variety of teaching/learning styles
Ability to use technology effectively in teaching
Respect for students and a genuine interest in their learning
Required Qualifications:
Master's Degree from nationally or regionally accredited institution in Chemistry, OR Master's Degree with 18 course hours of graduate level courses in Chemistry.
At least 2 years online (asynchronous) teaching experience with a minimum of 27 credit hours of fully online instruction.
Successful completion of the STLCC Online Facilitator Training course.
Preferred Qualifications:
Experience with Blackboard learning management system a plus
Experience using a variety of technologies/resources to integrate distance learning best practices into course design and instruction
Three years online teaching experience with a minimum of 36 credit hours of fully online instruction.
Certified in the Quality Matters – Applying the Quality Matters Rubric workshop
Open Until Filled: No
Quick Link: 10396
Special Instructions to Applicants:
Applicants the job requisition is to obtain a pool of online adjunct instructors available to teach as enrollment demands warrant.
Adjuncts are required to successfully complete STLCC required online certification courses (Blackboard Advanced, Best Practices for Teaching Online, and Quality Matters – Applying the Quality Matters Rubric) as their first assignment with STLCC prior to class assignments. This training is provided through the College free of charge to the participant.
Adjuncts must provide their own computer, webcam, microphone, etc. and Internet access; the College provides required software and access to College Intranet
Applicants must live within the state of Missouri or the boundaries of the STLCC district.
Salary: Commensurate with experience and education
Employee Group: Instructional