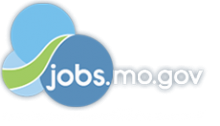 Job Information
IBM

Offering Manager for security, risk management and compliance

in

St Louis

,

Missouri
Introduction
Security, risk management and compliance within the VMware and IaaS portfolios is very critical to helping enterprise clients in regulated industries move workloads to the cloud. This has become even more important with the new focus on IBM Cloud for Financial Services and regulated workloads. This role will focus on building solutions on VMware-virtualized infrastructure and non-VMware IaaS including Virtual Service Instances (VSIs) for VPC that is based on next-generation infrastructure. IBM has a broad portfolio of security solutions that represents an opportunity to roll out these services across IBM Cloud infrastructure and add value with integration into systems like IBM Security & Compliance Center and IBM Hyper Protect Crypto Sevices. Over the last several years, IBM Cloud has fostered relationships with security & networking external partners such as HyTrust, Caveonix, Fortinet and F5. A background from IBM Security Services or GTS MSS would be highly desirable. A technical ability to assess and relate the application of VMware technologies within a cloud consumption model is needed to evaluate the feasibility of product capability and offering potential.
Your Role and Responsibilities
Location: Austin, TX or Poughkeepsie, NY preferred
Job Title: Offering Manager, Resiliency - Backup & Disaster Recovery Solutions for Power & SAP on IBM Cloud
IBM Cloud for VMware Solutions is a rapid growing business with 2000 customers. The IBM-hosted VMware environment consists of the VMware Software Defined Data Center (SDDC) stack and runs on top of IBM Cloud single-tenant, bare-metal IaaS. IBM Cloud is also a leader in security and compliance-readiness solutions, and is helping enterprises in regulated industries accelerate their adoption of a hybrid cloud model and securely migrate and run their business and mission-critical VMware workloads in the public cloud. By moving workloads from on-premises to the IBM Cloud, enterprises can implement their digital transformation strategy by modernizing their applications at their own pace and taking advantage of adjacent advanced cloud services like machine learning.
Additionally, IBM Cloud is making significant investments in security solutions across other non-VMware platforms like Virtual Server Instances for VPC, and placing a strategic focus on IBM Cloud for Finance Services. If you want to work on creating innovative solutions integrating with technologies at the forefront of information technology, this is the challenge for you!
This Offering Manager role is a collaborative position involving working with clients and client account teams, both internal IBM Security teams and external strategic partners (e.g., Independent Software Vendors like HyTrust), inbound and go-to-market offering manager team members, architects, developers, and product marketers, and with support, operations and delivery teams. While this is an Individual Contibutor role, you are expected to not only collaborate, but also influence key stakeholders.
Responsibilities of this role include:
· Lead and execute the end-to-end product lifecycle of existing security and networking services (e.g., Fortinet FortiGate Virtual) within the current portfolio
· Identify and assess market opportunities for potential offerings and build business cases with subscription-based revenue model and revenue forecast
· Establish external strategic partner alliances and manage relationships
· Collaborate with internal IBM stakeholders and external partners to define new service offerings, complete launch readiness requirements, and help support enablement efforts targeting direct sales, channel partners, and break-fix support, operations, and delivery teams
· Collect feedback from sales, partners, support and feedback systems (e.g., Net Promoter Score, Aha! Ideas tool, etc.), and create epics and requirements in Aha! Roadmap tool
· Collaborate with IBM Design (UI/UX) to help mock up user interfaces that enable simple digital consumption and self service of offering
· Define go-to-market (GTM) strategy, create messaging and other internal/external GTM assets, and collaborate with GTM OM who can help execute strategy and deliver enablement training
· Collaborate with the Product Marketer responsible for content in campaigns that targeting specific verticals like Financial Services
· Define pricing and packaging of service that is competitive and differentiated in market
· Help influence partner roadmaps, and create and manage roadmap for security services portfolio
· Support press and analyst activities
· Identify metrics and create dashboards to measure business and revenue objectives
Required Skills:
· Exceptional communication skills including strong written skills
· Strong problem solving skills, and business acumen and judgement
· Demonstrated relevant product management experience
· Demonstrated relevant experience with security solutions
· Proven ability to execute both strategically and tactically
· Client-focused and with passion for delivering compelling user experiences
· Domain knowledge of VMware technologies including ESXi, vSAN, NSX, vSphere and vCenter Server
· Domain knowledge of networking & security concepts
· High-level understanding of cloud concepts and subscription-based model
· Works well within matrixed organization and collaborates with multiple stakeholders who may/may not have the same common objectives, and get work done
Preferred Skills
· Domain experience with Red Hat OpenShift
· Demonstrated experience working with external partners and productizing ISV solutions as a service
· Domain knowledge of IBM Security solutions
· Domain knowledge of financial services industry, or other regulated verticals
Required Technical and Professional Expertise
· At least 7 years of experience in Product Development, Product Management, Product Marketing and/or Consulting in areas of cybersecurity or other relevant IT offering area
· Within the last 5 years, at least 1 year of experience with product or service development, management, marketing or consulting involving open source technologies
Preferred Technical and Professional Expertise
· At least 10 years of experience in Product Development, Product Management, Product Marketing and/or Consulting in areas of cybersecurity or other relevant IT offering area
· At least 4 years of experience in Product Management and/or strategy experience with cloud-based solutions (for example SaaS, PaaS, etc.)
About Business Unit
Digitization is accelerating the ongoing evolution of business, and clouds - public, private, and hybrid - enable companies to extend their existing infrastructure and integrate across systems. IBM Cloud provides the security, control, and visibility that our clients have come to expect. We are working to provide the right tools and environment to combine all of our client's data, no matter where it resides, to respond to changing market dynamics.
Your Life @ IBM
What matters to you when you're looking for your next career challenge?
Maybe you want to get involved in work that really changes the world? What about somewhere with incredible and diverse career and development opportunities – where you can truly discover your passion? Are you looking for a culture of openness, collaboration and trust – where everyone has a voice? What about all of these? If so, then IBM could be your next career challenge. Join us, not to do something better, but to attempt things you never thought possible.
Impact. Inclusion. Infinite Experiences. Do your best work ever.
About IBM
IBM's greatest invention is the IBMer. We believe that progress is made through progressive thinking, progressive leadership, progressive policy and progressive action. IBMers believe that the application of intelligence, reason and science can improve business, society and the human condition. Restlessly reinventing since 1911, we are the largest technology and consulting employer in the world, with more than 380,000 IBMers serving clients in 170 countries.
Location Statement
For additional information about location requirements, please discuss with the recruiter following submission of your application.
Being You @ IBM
IBM is committed to creating a diverse environment and is proud to be an equal opportunity employer. All qualified applicants will receive consideration for employment without regard to race, color, religion, gender, gender identity or expression, sexual orientation, national origin, genetics, pregnancy, disability, age, veteran status, or other characteristics. IBM is also committed to compliance with all fair employment practices regarding citizenship and immigration status.