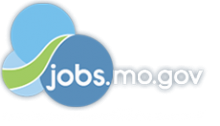 Job Information
VIVA USA Inc

.Net Developer

in

St Louis

,

Missouri
Req Ref No: SGMOSE64 Location: St Louis, MO Duration: 7.5 months
Description
Description:
Software Engineering Advisor
Duties:
Provides expert content/professional leadership on complex Engineering assignments/projects. Designs, develops and implements methods, processes, tools and analyses to implement complex workflows defined by our business partners. Participates in all aspects of the Software Development Life Cycle, from requirement gathering to design and implementation, thru the QA process to ensure business needs are being addressed. Exercises considerable creativity, foresight, and judgment in conceiving, planning, and delivering initiatives. Uses deep professional knowledge and acumen to advise functional leaders. Focuses on providing thought leadership within Information Management but works on broader projects, which require understanding of wider business. Recognized internally as a subject matter expert.
Skills: C#, .Net Framework, Asp.Net, Oracle T-SQL, Angular 8+, Agile Methodology
Keywords:
Education: Preferred B.S. in Computer Science or related discipline 4+ years in Development capacity with at least 2 in skillsets requested.
Skills and Experience:
Required Skills:
SOFTWARE DEVELOPMENT
Additional Skills:
T-SQL RESTFUL WEB SERVICES ORACLE ANGULARJS .NET FRAMEWORK 4.5
VIVA is an equal opportunity employer. All qualified applicants have an equal opportunity for placement, and all employees have an equal opportunity to develop on the job. This means that VIVA will not discriminate against any employee or qualified applicant on the basis of race, color, religion, sex, sexual orientation, gender identity, national origin, disability or protected veteran status.