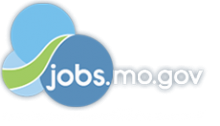 Job Information
Bayer

Molecular Biology R&D Specialist III

in

St. Louis

,

Missouri
Bayer is a global enterprise with core competencies in the Life Science fields of health care and agriculture. Its products and services are designed to benefit people and improve their quality of life. At Bayer you have the opportunity to be part of a culture where we value the passion of our employees to innovate and give them the power to change.
Molecular Biology R&D Specialist III
YOUR TASKS AND RESPONSIBILITIES
The primary responsibilities of this role, Molecular Biology Research and Development Specialist III, are to:
Provide and demonstrate technical proficiency of molecular biology;

Adhere to established protocols and techniques;

Operate and troubleshoot instrumentation;

Solve problems autonomously using multiple data sources;

Prioritize and coordinate work within a large team;

Lead a sub functional area within the platform;

Provide training to third party reports;

Maintain detailed record keeping and required documentation;

Perform molecular assays and delivers clones to support team goals;

Develop or modify protocols, as appropriate;

Solve problems autonomously related to cloning challenges using multiple data resources;

Collect data, analytics and quality control of outputs is expected;

Adhere to established protocols and good laboratory/greenhouse practice techniques for safety and ISO purposes;

Demonstrate good judgment when identifying and implementing process improvements;

Be accountable for cross-functional work in multiple platforms/process areas;

Collaborate and coordinate work/resources with peers, contractors and stakeholders within larger team;

Train contractors on routine tasks;

Maintain detailed and current experimental records;

Apply quality control measures through all processes/projects;

Be accountable for cross-functional work within platform and/or across process areas;

Achieve commitment to safety and adherence to safety protocols and best practices;

Initiate data analysis, interpret and develop new KPIs/metrics to monitor and report out on any issues as well as identify opportunities for improvement;

Help design and analyze the results of experiments under supervision of senior scientists;

Understand and execute appropriate analysis of experimental data to inform a data-driven recommendation for implementation;

Demonstrate commitment to continuous improvement of data fluency through participation in formal and informal opportunities to increase skill level;

Thrive on meeting challenges, insist on high quality deliverables, demonstrate effective problem-solving skills and will have proven initiative in some categories of accomplishments, either individually or as part of a group;

Take initiative in keeping current with developments in specialized area;

Have models Bayer's LIFE values.
WHO YOU ARE
Your success will be driven by your demonstration of our LIFE values. More specifically related to this position, Bayer seeks an incumbent who possesses the following:
Master of Science in Biology, Chemistry, Engineering or related field with at least one year of relevant experience or Bachelor of Science with at least four years of molecular Biology experience in academia or industry;

Broad understanding of basic and modern cloning techniques;

Proficiency with Spotfire or similar visualization software;

Experience with various databases, LIMs systems and Microsoft office applications;

Familiarity with ISO and quality considerations through workflow operations/management;

Proficiency with experimental design, data analysis and troubleshooting;

Proficiency with Microsoft Office including Outlook, Word and Excel;

Ability to spend most of the day working in a laboratory environment;

Ability to work on multiple projects simultaneously and agility to shift efforts with changing priorities;

Excellent verbal and written communication skills;

Ability to build strong relationships and networks across functions and teams;

Ability to expand knowledge base through continuous learning;

Demonstrated ability to deliver results on established timeline. This position does not offer domestic or international relocation. This position does not support VIsa Sponsorship.
Bayer is an Equal Opportunity Employer/Disabled/Veterans
Bayer is committed to providing access and reasonable accommodations in its application process for individuals with disabilities and encourages applicants with disabilities to request any needed accommodation(s) using the contact information below.
If you meet the requirements of this unique opportunity, and you have the "Passion to Innovate" and the "Power to Change", we encourage you to apply now. Job postings will remain open for a minimum of ten business days and are subject to immediate closure thereafter without additional notice.
Division: Crop Science Reference Code 248121
Functional Area: Biotechnology R&D Location: United States : Missouri : Chesterfield || United States : Missouri : St. Louis
Employment Type: Regular Position Grade: M06
Contact Us
AddressTelephoneE-Mail
Creve Coeur, MO +1 888-473-1001, option #5 hrop_usa@bayer.com
63167