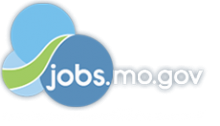 Job Information
Bristol Myers Squibb

Medical Science Liaison, CAR T

in

St. Louis

,

Missouri
At Bristol Myers Squibb, we are inspired by a single vision – transforming patients' lives through science. In oncology, hematology, immunology and cardiovascular disease – and one of the most diverse and promising pipelines in the industry – each of our passionate colleagues contribute to innovations that drive meaningful change. We bring a human touch to every treatment we pioneer. Join us and make a difference.
Overview:
The MSL role embodies our medical mission to be recognized as the trusted partner for internal stakeholders and the healthcare community, driving scientific exchange to enhance medical education, data generation, insight generation and patients' access to medicine.
Summary:
The Medical Science Liaison (MSL) is responsible for identifying disease and product related medical needs in a defined geography. The primary role of the MSL is to develop and maintain relationships with Thought Leaders (TL) and Healthcare Providers (HCP) within their healthcare system. The purpose of their interactions is to engage in meaningful scientific exchange that will ensure patients have access to BMS medicines, to ensure their safe and appropriate use through peer to peer discussions aligned with medical strategies and needs expressed by external stakeholders, and to facilitate research. The MSL also serves as the medical resource for external stakeholders in the community.
The territory is North Dakoda, South Dakoda, Minnesota, Nebraska, Missouri, Kansas, Iowa.
Responsibilities:
Develop and maintain relationships with academic and community research thought leaders, appropriate HCPs, and access stakeholders, within a given geography to answer scientific, unsolicited product, and HEOR related questions. The MSL will use various channels for interactions (1:1, group presentations, remote, etc.)

Actively assess the medical landscape by meeting with TL/HCPs to understand their needs and expertise. Continuously update own knowledge in treatment strategies, products, unmet medical needs, clinical trials, health economics outcomes research and scientific activities. Understand the competitive landscape and actively prepare to address informational needs of customers

Identify opportunities to partner with HCPs on disease state initiatives, collaborative research projects, and investigator sponsored research (ISR) of interest and in alignment with BMS strategic objectives

Attend medical congresses and local/regional meetings. Collect and provide meaningful medical insights and/or impact by communicating these back to the medical and commercial organizations to support strategy development and business decisions

Contribute to the Medical Plan

Develop geography-specific Field Medical and TL Interaction plans based on therapeutic area objectives and TLs needs

Adopt institution/account planning approach and

Provide Medical Support

Establish a customer-centric, compliant collaboration with cross-matrix field teams within assigned geography

As necessary and appropriate, support the initial and ongoing medical/scientific area and product specific training and provide key scientific updates to internal stakeholders (e.g. Commercial, Regulatory, Pharmacovigilance, Legal, HEOR, Value Access & Payment)

Provide scientific support at promotional meetings by presenting scientific and clinical data, by evaluating speakers and by giving support to BMS-contracted speakers (if applicable)

Participate in assigned Congress activities

Support Clinical Trial Activities

Support Interventional and Non Interventional Research (NIR) studies (e.g. identification and assessment of potential study sites) to facilitate patient recruitment and/or discussions around the safe and effective use of BMS investigational products, as agreed with home office medical and Global Development Operations (GDO) and as defined by the study scope document

Provide recommendations and insights to clinical development team on study and site feasibilities within the therapeutic area based on knowledge of the field and through direct contacts with potential investigators, as agreed with home office medical and GDO

Support HCPs in the ISR submission and execution process and study follow-up as agreed upon with home office medical and GDO

Ensure that BMS Pharmacovigilance procedural documents are understood and applied by investigators of local studies, and alert appropriate BMS personnel to any identified Adverse Events

Contribute to cross-functional institution/account plans

Contribute to development and delivery of scientifically meaningful medical programs/projects in line with the local Medical and Field Medical plan
Qualifications:
MD, PharmD, PhD, APP, PA, NP with experience in a specific Disease Area or with a broad medical background and relevant pharmaceutical experience

A minimum of 2 years working in a clinical and/or pharmaceutical environment

Prior MSL experience

Proven ability to work independently and act as a team player

Translating scientific or clinical data into an understandable and valuable form to help physicians best serve their patients

Good communication and presentation skills to present scientific and/or clinical data to research or healthcare professionals

Developing peer-to-peer relationships with TLs, scientists and other healthcare professionals

Proven ability to quickly and comprehensively learn about new subject areas and environments

Demonstrate proficiency in using available scientific resources and presentations. Effectively present information to TL/HCPs and be able to respond to questions, ensuring medical accuracy and compliance with local procedures, ethical and legal guidelines and directives

Demonstration of the BMS Values

Ability to drive a company-provided car is an essential qualification of this position. Candidates must be able to drive a BMS-provided vehicle between locations (often great distances apart), arrive at each location ready and able to enthusiastically and efficiently demonstrate an applied knowledge of pertinent health care industry trends. Candidates must possess a high level of ethics, integrity, and a responsible and safe driving history
Knowledge Desired:
Disease area knowledge and an understanding of scientific publications

Knowledge of a scientific or clinical area

Knowledge of clinical trial design and process

Knowledge of the national healthcare and access environment

Knowledge of HEOR core concepts
Around the world, we are passionate about making an impact on the lives of patients with serious diseases. Empowered to apply our individual talents and diverse perspectives in an inclusive culture, our shared values of passion, innovation, urgency, accountability, inclusion and integrity bring out the highest potential of each of our colleagues.
Bristol Myers Squibb recognizes the importance of balance and flexibility in our work environment. We offer a wide variety of competitive benefits, services and programs that provide our employees with the resources to pursue their goals, both at work and in their personal lives.
Our company is committed to ensuring that people with disabilities can excel through a transparent recruitment process, reasonable workplace adjustments and ongoing support in their roles. Applicants can request an approval of accommodation prior to accepting a job offer. If you require reasonable accommodation in completing this application, or any part of the recruitment process direct your inquiries to adastaffingsupport@bms.com. Visit careers.bms.com/eeo-accessibility to access our complete Equal Employment Opportunity statement.
Company: Bristol Myers Squibb
Req Number: R1538447
Updated: 2021-04-18 08:09:26.799 UTC
Location: St. Louis,Missouri
Bristol Myers Squibb is an equal opportunity employer. Qualified applicants will receive consideration for employment without regard to race, color, religion, sex, sexual orientation, gender identity, national origin, age, disability, protected veteran status, pregnancy, citizenship, marital status, gender expression, genetic information, political affiliation, or any other characteristic protected by law.