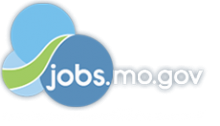 Job Information
The Gund Company, Inc.

Machinist- Entry Level

in

St. Louis

,

Missouri
Machinist- Entry Level
Department: Production
Location: St. Louis, MO
START YOUR APPLICATION
The Gund Company is looking for utility machinists who want to grow with us. If you enjoy variety, teamwork, and have a passion for manufacturing, we would love to have you on our production team.
Job Summary
Utility Operator
Utility operators implement our production fulfillment process by fabricating parts according to work order and customer requirements. They ensure that machinery is set up, works properly, and conforms with (and can produce materials that conform with) company quality, quantity, and efficiency standards.
These professionals operate one or more non CNC controlled production machines to include but not limited to lathes, horizontal and vertical mills, saws, tape cutters, etc. Many duties also involve manual work and/or assembly duties that require the use of various hand tools, paint accessories, drills etc.
This individual will be part of our first shift team (6 am to 2:30pm) with the opportunity for overtime when workload is heavy.
Qualifications & Experience
Perform work independently with minimal defects

Communicate with supervisor on work order priority

Open to change due to emergency orders or fabrication of parts

Very good math skills

Ability to understand drawing and blue prints

Ability to use basic measuring instruments

Excellent problem solving skills

Ability to follow written and verbal instructions

Must be able to work overtime as needed
Benefits
The Gund Company offers an excellent benefits package including 3 options of healthcare packages 70% paid by the company, dental, vision, life/disability, parental leave, employee stock options, 401(k) with company match, paid vacation and holidays.

Company Profile
Join The Gund Company, where you will find friends who will support you and challenge you to crush goals that provide amazing growth opportunities. We are in the business of electrical insulation manufacturing, but we really pride ourselves in just being a group of fun, driven, problem solvers who LOVE what we do.
At this 3rd generation, family-owned business, you-ll be part of a team, that is not only talented, but also possess the qualities that we value, including: a team player mentality, strong work ethic, and impeccable character. We need a self-starter with a positive attitude and competitive spirit.
The Gund Company: Take Care of Each Other, Take Care of the Customer and Take Care of the Business
The Gund Company is an Equal Opportunity Employer. Reasonable accommodations may be made to enable individuals with disabilities to perform the essential functions of the position.
START YOUR APPLICATION