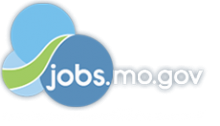 Job Information
M. C. Dean, Inc.

Locksmith 1 - St. Louis, Missouri

in

St. Louis

,

Missouri
Locksmith 1 - St. Louis, Missouri
Location:St. Louis, Missouri
Req. Number:5559
Description
M.C. Dean isBuilding Intelligence™.We design, build, operate, and maintain cyber-physical solutions for the nation's most recognizable mission-critical facilities, secure environments, complex infrastructure, and global enterprises.
Our success relies on great people delivering innovative projects and solutions for Fortune 100 companies and the most recognized agencies in government, defense, and security.
Join our more than 3,600 employees worldwide who engineer and deploy automated, secure and resilient power and technology systems; and deliver the management platforms essential for long-term system sustainability. Together we are creating the integrated systems and technologies that shape the built and cyber-physical world.
We offer an excellent benefits package including:
A competitive salary

Medical, dental, vision, life and disability insurance

Paid-time off

Tuition reimbursement

401k Retirement Plan

Military Reserve pay offset

Paid maternity leave
Installs, repairs, replace and maintain locks; open locks without keys by picking, drilling. and duplicating keys. Install door locks, replace and install all finished buildings hardware such as door closures, panic bars, repair locks on file cabinets, desks, and other pieces of furniture. Establish/maintain accurate records of key assignments. record changes in key and lock assignments. work from preventive maintenance schedules, use and operate tools of the trade and respond to emergency calls. Perform other job related work as assigned.
Experience
Completion of a recognized apprenticeship or vocational program for a locksmith.

Four years experience as a locksmith

Must have a TS/SCI security clearance or the abilty to obtain one.

Installs, services, and repairs various types of locks and security devices. Reports to the Shift Operating Engineer.

Completion of a recognized apprenticeship or vocational program for a locksmith is required.
Abilities
Lifts at least 100 pounds at one time and 60 pounds for an extended period of time.

Relocates a 12 foot stepladder without assistance.

Works at various heights up to 60 feet and can climb and maintain balance on scaffolds, aerial lifts, catwalks and all types of ladders.

Walks, climbs, lifts, squats, crawls, kneels, pushes, pulls and reaches overhead on a routine and repetitive basis.

Possess good vision (may be corrected vision), the ability to see in color, and the ability to hear and communicate in English.

May use a standard ladder without exceeding the weight limit while carrying tools.

Tell when something is wrong or is likely to go wrong. It does not involve solving the problem, only recognizing there is a problem.

Apply general rules to specific problems to produce answers that make sense.

Combine pieces of information to form general rules or conclusions (including finding a relationship among seemingly unrelated events).

See details at close range (within a few feet of the observer).

Listen to and understand information and ideas presented through spoken words and sentences.
EOE Minorities/Females/Protected Veterans/DisabledVEVRAA Contractor