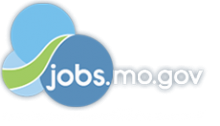 Job Information
Louisa Food Products, Inc.

Kitchen Assistants 5AM- 1:30PM - St. Louis, MO

in

St. Louis

,

Missouri
Kitchen Assistants 5AM- 1:30PM - St. Louis, MO
Toggle navigation
Kitchen Assistants 5AM- 1:30PM
Jobs

Login

13-Oct-2020 to 12-Dec-2020 (CST)

Production

St. Louis, MO, USA

13.85

Hourly

Full Time

Bonus Programs, Health, HSA, Dental, Vision, Short Term Disability, Life Insurance, 401(k) and Profit Sharing, Paid Vacation, Paid Holidays, Paid Personal Days, Discounted Louisa Food Products
Email Me Similar Jobs Email Me This Job
Now Hiring for KITCHEN Assistants
ARE YOU LOOKING FOR A GREAT CAREER WITH A LOT OF POTENTIAL FOR BONUSES? Not only does Louisa have a great bonus program (semi-annual after the 1st year, year-end bonuses, attendance bonuses, and safety bonuses), but we have great benefits as well!
We are a family-owned St. Louis based manufacturing facility providing custom filled pasta to restaurants, manufacturers and food service distributors. Our company believes that our success is dependent on the talents and efforts of our people. We recognize that our employees are our most valuable asset. That is why we offer a competitive wage and benefits package to Louisa's employees.
Currently, we are hiring for a Kitchen Assistant that perform a variety of duties associated with food processing in the manufacturing plant.
Hours: 5:00am to 1:30pm Monday through Friday, occasional Saturdays
Starting wage: $13.85 per hour

Top of the rate (normally at 1 year):$15.60 per hour (plus eligible for semi-annual bonuses).
Louisa Offers Great Benefits:
Bonus Programs such as Semi Annual, Attendance and Years of Service

Louisa covers 60% of an employee's Health Insurance premium cost

HSA with Employer contributions on a monthly basis

Dental

Vision

Company provided Life Insurance and Short Term Disability

401(k) matched up to 6%

Profit Sharing

Paid Vacation

Paid Holidays

Paid Personal Days

Discounted Louisa Frozen Pasta Products
Responsibilities:
It is very important for this position to always be aware of teamwork skills and must work well with other people to make sure the kitchen operates at a fast, continuous flow.

Must use teamwork skills to follow directions from cooks, lead people, and/or supervisors.

Helps lead or cooks by gathering ingredients for recipes.

Operate simple equipment, like v-mag lifts.

Fill and seal bags with cooked or raw product.

Clean area, as needed.

Follow Good Manufacturing Practices on a continuous basis.

Quality awareness and judgment factor must be used in all tasks.

Requirements:

Must be able to stand for prolonged periods of time.

In one operation, this position could possibly be required to lift forty-five (45) pounds, up to twenty-five (25) times per hour, or fifty (50) pounds, up to ten (10) times per hour.

In another operation, this position would be required to lift forty (40) pounds, up to thirty-five (35) times per hour.

Significant visual acuity required for inspecting raw materials and finished goods.

Constant exposure to variable temperatures including very hot temperatures in the kitchen area and very cold temperatures in the freezer area.

Floors are wet and slippery, proper footwear must be worn.

The plant is very noisy, company provided safety hearing plugs must be worn at all times.

Must be able to successfully pass a fitness for duty test.