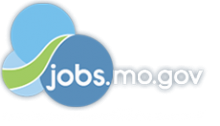 Job Information
St. Louis Community College

Human Resources Business Partner/Health & Wellness

in

St. Louis

,

Missouri
Full-Time/Part-Time: Full Time
Duties/Job Description:
POSITION SUMMARY :
The Human Resources Business Partner ( HRBP ) is a vital member of the Human Resources Team and provides insight in driving the goals of the department. The HRBP will serve as a consultant to managers and others regarding employee health and wellness and other HR-related matters. This position will work across HR disciplines with managers, staff, and leadership to align with the best practices and objectives of the college.
This role is responsible for the strategic design and administration of the College's Wellness Program. Focused on whole-person well-being, develops program(s) to coach, inspire and move employees to improved health, safety, and well-being. This position will be responsible for enhancing and increasing employee participation and better utilization of benefit offerings.
PRIMARY DUTIES PERFORMED :
• Serve as HR liaison across campuses
• Designing, planning, and implementing health and wellness promotion campaigns for our employees.
• Keep current on national wellness initiatives and activities, develop a network of resources and contacts to further expand the College's Wellness Program.
• Monitor deficiencies and adjust the wellness program to improve. Partner with the team members to improving benefit plan costs and to leverage medical plans for wellness initiatives.
• Create and maintain the wellness intranet page for timely information and communication to employees.
• Provide leadership to the College's Wellness Committees in assessing, developing, and establishing measurable objectives and program content.
• Knowledge and understanding of the Pillars of Wellness.
• Coordinates annual health fair in collaboration with Wellness Committee members.
• Establishes metrics to measure program progress and results, as it pertains to College, offered benefits.
• Prepare agendas, tracking actions, and encourage participation from all areas of the organization.
• Create and distribute quarterly wellness newsletters.
• Responsible for aligning HR objectives with Campus Presidents and leadership.
• Provides on-campus guidance and policy interpretation assistance.
• Coordinates and facilitates onsite or virtual education and training sessions.
• Provides basic health coaching to employees in conjunction with other benefits staff.
Required Qualifications:
Bachelor's degree required with at least 3-5 years of relevant experience.
Excellent oral and written communication skills.
Reliable transportation
Must be able to occasionally lift 25-50 pounds.
Preferred Qualifications:
Preferred Bachelor's degree in human resources, benefits, compensation, and related field.
Wellness program certification preferred.
Open Until Filled: No
Quick Link: 10321
Special Instructions to Applicants:
Applicants, the position will require travel to multiple campus district-wide.
Position will be located at:
STLCC – Corporate College 3221 McKelvey Road Bridgeton, MO 63044
Salary: Commensurate with experience
Employee Group: Professional