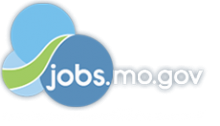 Job Information
Loews Hotels & Co

Front Office Supervisor

in

St. Louis

,

Missouri
Live! by Loews – St. Louis, MO is a branded collaboration between Loews Hotels & Co, The Cordish Companies and the St. Louis Cardinals, one of the most beloved sports franchises in the country. The hotel, opening in Q1 of 2020, is part of phase two of the already successful Ballpark Village Live! complex and will deliver unscripted, locally handcrafted Loews experiences for both group and leisure guests. Live! by Loews – St. Louis will feature 216 guestrooms, 17,000 square feet of meeting and event space with spectacular views and multiple food & beverage outlets, including an outdoor lounge and a Bourbon Bar.
Oversees daily agent activities at the front desk and ensures all Team Members are adhering to the company standards. Interacts with the guest and handles all guest requests. Provides a four diamonds and more experience by focusing on exceeding guest expectations. Supports the Front Desk Agents by providing constant feedback and training. Understands the needs and wants of the customers in our market, improves processes by listening to the team and customers. Responsible for controlling the inventory levels and works closely with the purchasing department.
Essential Functions and Responsibilities
Coordinates the quality, efficiency, and safe operations of the Front Office department

Ensures safe and efficient flow of traffic of arriving and departing guests.

Reviews occupancy flow patterns throughout the evening as well as Guest Services logs and applicable computer reports to ensure proper department coverage and an outstanding level of service

Supervises Overnight Front Office Team Members, ensuring adherence to Loews Star Service Standards

Overnight Supervisor is the point-person for the hotel during the overnight shift. He/ She will make critical decisions on the overnight when necessary, and be the leader of the overnight team, as a whole

Develops Overnight Front Desk Agents and Star Service Operators

Maintains open lines communication with other departments

Interacts frequently with guests to ensure satisfaction with services

Attends all required meetings for position

Oversees supervision of Team Members and work assignments to maximize performance and ensure all Team Members perform in a friendly professional manner at all times

Conducts regularly scheduled meetings and training as required

Answers guest inquiries and resolves complaints, taking all appropriate action to ensure total guest satisfaction

Ensures that all requests are handled promptly, accurately, and with utmost courtesy

Reviews/maintains daily payroll report/records for overnight team, maintaining labor costs within forecasted budgetary guidelines

Completes the overnight checklist

Ensures that all daily and group reports are distributed to appropriate parties

Other duties as assigned
Supportive Functions and Responsibilities
Maintains clean and excellent condition of Back Office area and equipment

Maintains proper stock of all supplies in Back Office Area

Executes emergency procedures in accordance with hotel standards

Notifies appropriate individuals and departments of any problems or unusual matters of significance

Attends all appropriate hotel meetings and training sessions

Is polite, friendly, and helpful to guests, employees, and management

Promotes and applies teamwork skills at all times

Complies with all hotel standards, policies, and rules

Complies with safety regulations and procedures

Remains current on hotel information and changes
Qualifications
Excellent communication skills – oral and written

Excellent guest service skills

Knowledge of computer programs utilized in property management

Able to work a flexible schedule, including weekends and holidays
Education:
Bachelor Degree in Hospitality Management or related field or exceptionally strong technical and service skills
Experience:
Minimum two years experience as Front Desk Agent at a comparable quality property
Headquartered in New York City, Loews Hotels & Co is rooted in deep heritage in the hotel industry and excellence in service. As one of the only independently owned family hotel companies, we know that hospitality comes from the heart.
Loews Hotels & Co owns and operates hotels and resorts across the U.S. and Canada. Located in major city centers and resort destinations, including multiple hotels in partnership with Universal Orlando Resort, Loews Hotels & Co features properties grounded in family heritage and dedicated to delivering unscripted guest moments, all with a locally handcrafted approach. We pride ourselves on the individuality and uniqueness of our offering.
Joining Loews Hotels & Co means not just gaining a job, it means becoming a part of a family. A family where Team Member growth and empowerment are part of our DNA and have been for decades. We offer progressive benefits including paid parental leave, 401K matching and travel benefits, and opportunities for ongoing learning and development. But beyond that, as a member of the Loews Hotels family, you are part of a culture of diversity and inclusion, one that works hard to protect our environment with eco-friendly and sustainability programs, and one that is always a good neighbor to their communities, supporting them in ways large and small. We welcome you to join us.
Loews Hotels & Co is an Equal Opportunity Employer committed to a diverse and inclusive work culture. All qualified applicants will receive consideration for employment without regard to race, religion, gender, national origin, protected veteran status or any other basis protected under federal, state, or local law.