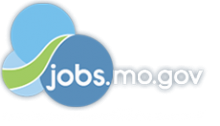 Job Information
Woodard Cleaning and Restoration

Fire Restoration Technician

in

St. Louis

,

Missouri
Fire Restoration Technician
Jobs

Login

09-Oct-2020 to 08-Dec-2020 (CST)

Fire Restoration

St. Louis, MO, USA

$14-$16

Hourly

Full Time
Paid Time off, Medical, Dental, Vision, Life Insurance, Critical Illness, Accident, 401 K
Email Me Similar JobsEmail Me This Job
We are looking for detail oriented, hardworking individuals to join our Fire Restoration Team as Fire Technicians. As a member of the Fire Restoration Team, you willrestore our customers' contents,homes, and businesses to pre-loss condition after being affected by fire and smoke damage.You will also assist with the inventory of contents, preparing contents for storage, packing customers' contents, content manipulation / vaulting, completion of productivity tracking paperwork and daily facility maintenance responsibilities. We have part time and full-time positions available.
Essential Duties
Perform basic cleaning tasks in the field such as, sweeping and mopping of floors, washing ceilings and walls, applying OSHA approved cleaners and disinfectants, and clearing debris from the job site

Perform detail cleaning and deodorization of items at the warehouse

Perform quality work in an efficient manner with zero to minimal damage to customer property, contents, and/or Woodard equipment while consistently attaining established productivity goals for job

Load and unload necessary equipment

Inventory and pack items for transport to the warehouse

Load and unload trucks containing furniture, appliances, and boxes of household items

Maintain vehicles and equipment as required

Assist in the maintenance of the warehouse as required

Participate in daily stand up department meetings

Full-time Fire Technicians must participate in our on-call program which includes responding to emergency work after hours and on the weekend on a rotating basis.
Requirements:
Sustained employment in prior positions with positive job references

Proven punctual and good attendance at previous employment or school

Experience in working in a customer focused fast paced environment

Involvement in volunteer / community service work, church, or school activities is a plus

Must be able to complete the pre-employment process to include background check and drug screening.