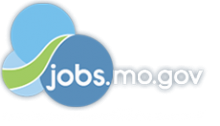 Job Information
Martha's Hands

Field Mentor - Evenings (Full-time)

in

St. Louis

,

Missouri
Job Descriptions:
Are you looking to grow as a Care Professional? We are looking for a strong Caregiver that can lead others to be better!
Martha's Hands Field Mentors lead our Caregiver Team through education and support - helping them perform at their best. They also ensure our success by partnering with our Clients & their Families to guide them in their care journey. Our Field Mentors have embodied the Martha's Hands Difference - Compassion and Excellence in Home Care.
Martha's Hands is the leader in Professional, Private-Duty Home Care Services in the St. Louis area. No other Private Duty Agency can match the number and professionalism of our Nurse Care Management Team; made up of Nurse Care Managers, Field Coordinators and Field Mentors.
Required Experience:
Qualifications/Job Overview: Field Mentor - Evenings
Compassionate Health Care Professionals with experience in Private Duty, Home Health, Hospice or Long Term Care. Ideally certified as LPN, CNA, CMT or other health care certification OR extensive Caregiving experience.

Team Approach to care, utilizing strong professional, interpersonal communication skills while working with Nurse Care Managers, Caregivers, Clients, Family Members and other Health Care Professionals.

Fulfill Client care needs by assisting with their daily activities as a back-up support for our Caregiver Team.

Strong educational, training and communication skills to enhance our Caregiver's success in caring for our clients.

Balance both an office and mobile work environment, utilizing technology to be more efficient and effective in the field.

Supervisor skills to ensure care compliance, care modifications and quality/customer service while inspiring and encouraging our Caregivers.
Benefits:
This is a Full-time position - Guaranteed 40 Hours per Week (8 Hours/day). On Call/Remote Schedule is every Monday-Friday from 5pm-7am (only work when needed). Any hours worked over 40 hours will be paid at time and one half.
Eligible for Health Insurance, Dental Insurance, Life Insurance, Paid Time Off, and other benefits
Keyword: Field Mentor; Home Care Supervisor; Caregiver
From: Martha's Hands