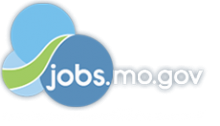 Job Information
Federal Reserve Bank

Dissertation Intern

in

St. Louis

,

Missouri
Ph.D. Dissertation Intern Program, 2021 – Research Division
Overview
The Research Division of the Federal Reserve Bank of St. Louis offers dissertation internships to Ph.D. students in economics. The internship targets students with strong research interest. The purpose of the internship program is to increase the students' experience and exposure to scholarly research. The students will interact with the research economists at the Bank as well as visiting Washington University faculty, various other visiting scholars, and other dissertation interns.
Due to the COVID-19 pandemic, we are weighing two options – in residence and virtual.
Should it become safe to do so, the in-residence option would last for 3 to 5 weeks, begin in early August and end no later than early September. Students would be expected to make one formal presentation at the/Dissertation Interns' Workshop/in mid-August.
If we are not able to have you join us in-person, we will organize a virtual/Dissertation Interns' Workshop/at which you would present your dissertation research/,/again in mid-August.
We will provide periodic updates as conditions change and will make a final decision about the program by May 31, 2021.
Qualifications
Applications are open to Ph.D. students from all Ph.D.-granting colleges and universities.
Applicants must have passed their qualifying examinations and must be at the dissertation stage of their program.
Students that expect to finish their Ph.D. in 2022 are preferred.
To apply, applicantsmust complete*both*of the following steps:
Complete the online applicationfor the dissertation intern position athttps://www.stlouisfed.org/careers/yourcareer/search-jobs
To this application, the following documents must be uploaded in PDF or Word format:
o Cover letter o Curriculum Vitae o Dissertation Proposal

A letter from the principal academic advisorcommenting on the applicant's potential for producing a high-quality dissertation, the importance of the topic to the profession, and the progress that has been made to date must be emailed toDissertation.Intern.Recruiting@stls.frb.org
We are currently accepting applications for 8 open positions during the summer of 2021. The application deadline is March 22, 2021.
Benefits
Our organization offersbenefitsthat are the best fit for you at every stage of your career
Ranked as the #2 Top Workplace in the St. Louis Region in 2020, the Federal Reserve Bank of St Louis is committed to building an inclusive workplace, where employees' diversity—in age, gender, race and ethnicity, sexual orientation, gender identity or expression, disability, and cultural traditions, religion, life experiences, education and socioeconomic backgrounds—are recognized as a strength. Embracing our diversity encourages employees to bring their valued perspectives to the table when generating ideas and solving problems and promotes an environment where innovation and excellence grow. Learn moreaboutthe Bank and its culture; check out ourCareers Site.
The Federal Reserve Bank of St Louis is an Equal Opportunity Employer.
Organization: *Federal Reserve Bank of St. Louis
Title: Dissertation Intern
Location: MO-St. Louis
Requisition ID: 266948