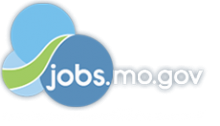 Job Information
Saggezza

DevOps Technical Lead

in

St. Louis

,

Missouri
DevOps ? Technical Lead
Smarter Thinking. Real Results. Technology consulting has been our story for over 14 years. Companies from all industries partner with us for our innovative mindset to help them digitally transform to create market advantages, become resilient, and prepare for what?s next. With us, the possible becomes actual.
We provide strategic and innovative consulting services focused on digital experiences, engineering, automation, data and analytics, and salesforce solutions. Saggezza consultants work as part of a global team, and throughout their tenure, have the opportunity to work on a variety of different projects across various clients and industries. We are chartered to do one thing, and one thing only ? to bring enabling technology to our clients that allow them to move their business forward.
We are seeking to hire an experienced DevOps professional who is an enthusiastic problem solver and an expert with continuous integration & continuous deployment (CI/CD). Technical architecture experience is key in helping our clients work through the noise of different technologies and to guide them on the best decisions to help to move their technology forward.
From a cultural perspective, we look for individuals who possess the following qualities that will contribute to our success and the success of our clients:
Entrepreneurial spirit: We seek individuals who enjoy contributing to the growth of an organization and who show commitment to the success of their team.
Problem-solving skills: Individuals at our company have well-honed analytical skills coupled with business acumen to structure problems, deliver solutions, and communicate insights.
Drive: Our team sets ambitious goals and seeks energetic professionals, enjoy a fast pace environment, and thrive in taking on responsibility.
Each project will be different, but you?ll always be responsible for:
Partner with architects, Business Operations, security and builder tools teams to ensure applications are fault-tolerant with comprehensive monitoring and alerting

Demonstrate expertise of principles, theories, and concepts plus in-depth knowledge of business / functional requirements gathering as part of the software development lifecycle

Offer continual process improvement and automation support for existing products and procedures. Need to be able to take a laborious and error-prone manual process and reduce it to an automated process with error handling and scalability

Participate in code review to ensure quality standards are met

Assist junior team members in time management of deliverables
What You?ll Definitely Need
Bachelor?s or higher degree in Computer Science, Computer Engineering, or related field

Minimum of 10+ years of practical experience with CI/CD frameworks such as Jenkins and Bamboo

Deep experience with configuration management tools such as Chef and Ansible

Advanced knowledge of monitoring and alert tools. Dynatrace would be preferred but Splunk and other tools will also be considered

Advanced knowledge of Java programming and experience of using Spring / Spring boot frameworks

Well versed with scripting technologies. Shell would be preferred but Perl, Python, Groovy, Bash knowledge would be welcomed

Security Protocols (SSL, TLS)

GIT/SVN
What We?d Love to See
Experience with messaging technologies

Knowledge about HSM security devices (nCipher, Thales)

Database (Oracle, REDIS, Postgres) knowledge for deployment automation and issue troubleshooting

Advanced knowledge of Unix Servers and Administration

Knowledge of Web UI technologies (including Angular/JQuery)

Financial Services and/or Software Consulting experience.

Excellent skills to develop and implement automation in unit testing, release builds, release deployments, and regression testing

Ability to quickly learn technical product knowledge, especially security-related concepts

Should have experience working in an agile/scrum teams/Kanban

Good experience with debugging mechanisms available for automation initiatives

Familiarity with an ITIL Change / Incident tracking system such Remedy

Knowledge about cryptography and/or PKI (DES, DES3, SHA, MAC, ECC, RSA, certificates, ?)

Advanced knowledge of Tomcat and JBoss

Familiarity with an issue tracking system such as Rally or Jira
Don?t tick all the boxes? Don?t worry about it: we still want to hear from you if you think you?re the right person for the job.
Why Join Our Team?
Diverse culture, experiences, and skills.

Our nurturing and supportive environment fosters collaboration across the entire organization.

We are not hierarchical but operate as a flat surface where every opinion matters, ideas are cultivated and innovation is encouraged.

At Saggezza, we are fortunate to have a strong mentorship program that provides every one of our employees the ability to thrive professionally and personally.

We are only as good as our people. Saggezza, Italian for wisdom, is rooted from the perspective that knowledge is power. We create thought-leaders who are constantly exposed and trained in different technologies in the ever-evolving world of software development.

We welcome innovators with entrepreneurial spirits to grow with our team.

Consulting Magazine - Fastest Growing Firms 2019

Built-In Top Places to Work in Chicago 2020

Best and Brightest Companies in the Nation 2019 and 2020, Best and Brightest Companies in Milwaukee 2020 and Best and Brightest Companies in Chicago 2020
*Saggezza is unable to consider any candidates under a Corp-to-Corp agreement (C2C) at this time. Please ensure all applicants have full authorization to work in the United States
Saggezza is an Equal Employment Opportunity Employer: We believe in treating each employee and applicant for employment fairly and with dignity. We base our employment decisions on merit, experience, and potential, without regard to race, color, national origin, sex, sexual orientation, gender identity, marital status, age, religion, disability, veteran status, or any other characteristic prohibited by federal, state or local law.