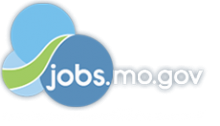 Job Information
The Salvation Army - Metro Division

Data Entry Clerk

in

St. Louis

,

Missouri
Overview
The Salvation Army is looking for an individual who would like to apply their experience and skills to fill our Data Entry Clerk position. This is a full-time 35 hour per week position that comes with a great benefits package which includes medical, dental, and life insurance, 13 paid holidays a year, vacation time, sick time, personal time and is eligible for participation in the company funded pension plan after one year of service. The starting pay for the Data Entry Clerk position is $17.00 per hour. This position performs data processing duties necessary to support the development database and donor history files.
Responsibilities
Essential Duties:
View CDS website for lockbox donations needing decisions for keying in the WIA: WM-AR and key unprocessed info and key donations using the Batch Gift Entry in the Sales Force database. View the updated donor. Recurring & Prayer Requests are information and make the appropriate changes to the SF database.

Balance the CDS Global, Inc. lockbox totals with the Sales Force lockbox totals each day. A file is uploaded to SF from CDS daily. Run the CDS CO Report for detail of th deposit for that day in SF. Review batch detail in SF for any flags or matching errors and make corrections. Report totals for each lockbox to the Database Services Director.

Generate standard correspondence for returned items from CDS each day/week in Federal Express envelope related to Direct Mail.

Identify all $5,000.00 or more for donations including IRA and Donor Advised Fund and make copies for the Major Gifts and Planned Giving Departments.

Process change of address on return mail during the week.

Run reports monthly from EFT (checking account withdrawals) from EFT Corp Vault website. Send reports to Finance. Set up a case with SF and attach a template file with data from EFT Valut Corps to be uploaded to Sales Force.

Assist Director Database Services in all direct mail projects and program.

Answer courteously all telephone calls, transfer calls, take messages as appropriate. Serve as relief receptionist for DHQ as directed. Assist with kitchen clean up as assigned.

Maintain data confidentiality and comply with Safe From Harm guidelines.

Maintain positive work atmosphere by behaving and communicating in a manner that fosters good relationships with clients, co-workers and supervisors. This includes, but is not limited to, such actions as: resolution of conflicts in a professional manner; courteous treatment of staff, visitors and clients; respect of others' property and person; and professional and appropriate communication to and about clients, co-workers and supervisors.

This job description should not be interpreted as an all inclusive list. It is intended to identify the essential duties and requirements of the position. Employee will follow other instructions, and perform other related duties, as may be required by his/her supervisor.
Qualifications
Minimum Qualifications:
High school diploma or equivalent and one years experience in data entry. Combination of training and experience will be considered.

Requires data entry, mail merges and Excel experience. Requires strong computer skills with knowledge and experience working in software applications to include donor database, word processing, spreadsheet, and e-mail.

Must have good written and verbal communication skills and demonstrate good time management skills.

Being a self starter in work performance and well organized in task prioritized is a plus. Details and attention to details are required.

Physical and Work Environment Requirements:

Must be capable of performing the above essential duties in an office environment to include: using a computer, answering phones, etc. Most work will be indoors in a temperature-controlled environment.

The Salvation Army Mission Statement:

The Salvation Army, an international movement, is an evangelical part of the universal Christian church. Its message is based on the Bible. Its ministry is motivated by the love of God. Its mission is to preach the gospel of Jesus Christ and to meet human needs in His name without discrimination.

Realizing The Salvation Army is a member of the Christian church, employees are expected to conduct themselves in a professional manner and project a positive image to others consistent with the above mission statement. This includes appearance as well as verbal communications and other behaviors. It should be clearly understood that nothing less will be accepted.

The Salvation Army, as a religious organization, is exempt from participation in federal and state unemployment insurance programs.
Job LocationsUS-MO-St. Louis
Job ID 2021-17853
of Openings 1
Category Development
Type Regular Full-Time