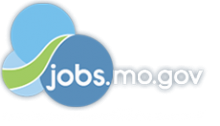 Job Information
Lumeris

Data Architect

in

St. Louis

,

Missouri
In order to apply for a position at Lumeris, you must create an account using your email address and a password of your choosing. This account will allow you to receive notifications each step of the way through the job application process. With these updates, you'll never have to wonder where you are in the process. Additionally, we can easily send pertinent documents to you for your review. Once you create the account, you may apply to any position you feel is a good fit without having to re-enter information. Thank you for your interest in Lumeris.
Position:
Data Architect
Position Summary:
As our Solutions Architect, Data Architect you will perform hands-on design, prototyping, and proof-of-concepts in support of current and new projects focused in areas of data governance, data modeling, and data-layer design.  This is an opportunity for a driven and innovative Data Architect to play a leadership role in helping design and build solutions. We are seeking an individual with broad and deep experience in enterprise solutions and data architecture. In this role, you will be recognized as a technical expert and thought leader in the organization.
Job Description:
*Role and Responsibility: *
Understand the macro-level business data

Understand data needs of the business and its processes

Rationalize the data needs across all business processes

Identify and visualize data flows through the technology system (data flow diagrams, data lineage)

Build models for micro-level (application) data use

Standard data models (canonical form schema, golden source)

Usage standards and metadata (canonical form metadata, human-consumable guides)

Rules for evaluation of data quality

contributing to and aligning with the business service model

Detect and correct misuses of the data design in development projects

Act as a thought leader for data usage in the enterprise

Guiding the information that is derivable from the data we use

Governing the data and extended information

Guiding development of data visualization tools and techniques

Develop the data-layer deign for Lumeris' emerging platforms

Enterprise Event Bus

Domain Services

Data Platforms to support Analytics and Operational Reporting

Support the software delivery organization

Produce architectural requirements and designs ahead of delivery cycles

Participate in roadmap planning and estimation exercises

  Experience, Qualifications and Education:

Abstract thinking, ability to conceptualize data models from system implementations

Ability to elicit and anticipate business data requirements

Technical strengths

Data Architecture in a formal framework (TOGAF, Zachman, etc.)

Data modeling and database design

Understanding of relational and non-relational data platforms

Foundation in system design and software development

JSON is a plus

Typescripts is a plus

Python is a plus

Non-relational data design at scale is a plus

CQRS and event driven architecture

Deep experience with data-layer practices, standards, and technologies

Demonstrated understanding of big data concepts, Public Cloud data hosting capabilities (AWS preferred), and date warehouse/data lake/analytics store data platform concerns.

Strong communication, documentation, presentation, and modeling skills

Open

Trusted

Collaborative

Able to lead through influence

Able to champion ideas to diverse peer, stakeholder, and executive groups

Able to effectively manage risk in the implementation of architecture

Able to work effectively in a changing environment and self-direct

Experience in the healthcare technology industry
Lumeris is an EEO/AA employer M/F/V/D.
Location:
St. Louis, MO
Time Type:
Full time
Join Our Growing Team!
Lumeris is a value-based care managed services operator for health systems and providers seeking extraordinary clinical and financial outcomes. Lumeris aligns providers and payers across populations with technologies, processes, behaviors and information to achieve high-quality, cost-effective care with satisfied consumers — and engaged physicians.
Lumeris with Essence Healthcare, its inaugural client and learning laboratory with more than 60,000 Medicare members in Missouri and Illinois, has averaged a CMS rating of 4.5 Stars for the last ten years and produced the highest consumer and physician satisfaction scores in the industry along with significantly better clinical outcomes and lower costs. For more information, go to www.lumeris.com.
Why Join Lumeris?
At Lumeris, you will be part of team that is focused on solving the nation's healthcare problem, and you will be able to contribute to our purpose. Our environment is fast-paced, change-oriented and focused on growth and employee engagement. At Lumeris, we know that talent is best utilized when given the opportunity to succeed. That is why we have removed the boundaries that inhibit success and focus on fostering an environment that allows employees to utilize their talents.