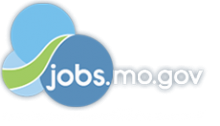 Job Information
LSEG

Customer Success Manager, Enterprise Data Solutions

in

St. Louis

,

Missouri
Customer Success Manager, Enterprise Data Solutions
Customer Success Managers (CSMs) connect our most strategic clients to LSEG/Refinitiv's enterprise data solutions. This specialist plays a vital role in ensuring our customers unleash the full power of LSEG/Refinitiv by discovering and implementing workflow solutions while providing guidance throughout the customer's journey. In a role that is comprised of relationship management, education, data translation, and deep functional expertise, CSMs are responsible for successful adoption and expansion of the Refinitiv Data Platform (including Refinitiv Real-Time – Optimized (https://www.refinitiv.com/en/market-data/data-management/real-time-optimized) and DataScope (https://www.refinitiv.com/en/products/datascope-select-data-delivery) ) within his/her accounts. Equal parts trusted adviser and roadmap architect, the CSM collaboratively engages with key business decision makers, assists in reducing competitive risk, and identifies opportunities in his/her accounts. Through increasing customer satisfaction and adoption, CSMs create the conditions for optimal renewal and upsell growth potential.
Role Overview:
Clearly define business outcomes and success plans to capture and track customer objectives, milestones, risks, and success metrics.

Educate customers on how to use Refinitiv enterprise platforms, content, and technologies tailored to use-case needs.

Monitor usage, account health, and growth opportunities to create actionable insights and strategically pivot as necessary.

Seek out organic business expansion opportunities (up-sell / cross-sell) in collaboration with Refinitiv business development partners.

Ensure customers derive maximum ROI from Refinitiv services and solutions, utilizing the full extent of their licenses/contracts.

Build, maintain and leverage strong relationships with business decision makers and users within each account to gather customer intelligence and influence adoption.
Success Metrics:
Successful renewal outcomes

Breadth & depth of customer relationships

Account health management

Critical issue and risk mitigation management

Customer adoption, loyalty, and satisfaction

Thought Leadership
Qualifications/Skills:
3-5 years of commercial experience in B2B consultative selling/support, preferably in a SaaS company.

Must have knowledge & experience in financial content and the financial services industry.

Confidence engaging with a broad range of roles from developers, application owners, data scientists, data architects, data engineers, market data, to c-level executives.

Experience with cloud technologies, APIs, coding and/or open source technology.

Ability to map a customer's business needs to product solutions.

Strong ability to collaborate with internal operational and account management teams.

Executive engagement skills with an ability to establish trusted advisor relationships with business decision makers .

Experience facilitating customer meetings and addressing an audience in a concise, inspirational and convincing manner.

Strong project management, technical and problem-solving skills.

Ability to travel to customer sites when required.

BA/BS degree.
Learn more about Customer Success at LSEG
People are at the heart of what we do and drive the success of our business. Our culture of connecting, creating opportunity and delivering excellence shape how we think, how we do things and how we help our people fulfil their potential.
At LSEG we embrace diversity and actively seek to attract individuals with unique backgrounds and perspectives. We break down barriers and encourage collaboration, enabling innovation and rapid development of solutions that make a difference. Our workplace generates an enriching and rewarding experience for our people and customers alike. Our vision is to build an inclusive culture in which everyone feels driven to reach their potential.
We know that real personal growth cannot be achieved by simply climbing a career ladder – which is why we encourage and enable a wealth of avenues and interesting opportunities for everyone to broaden and deepen their skills and expertise.
LSEG are committed to supporting emotional, physical, financial and societal wellbeing. Our tailored benefits are a key part of this commitment and we offer colleagues a range of support from healthcare and retirement planning to paid volunteering days and consumer discounts.
We also make reasonable accommodations for applicants and employees with disabilities. If an accommodation is needed to participate in the job application or interview process, to perform essential job functions, and/or to receive other benefits and privileges of employment, please make your recruiter aware, we want to ensure you perform at your best.
As a global organisation spanning 70 countries and one rooted in a culture of growth, opportunity, diversity and innovation, LSEG is a place where everyone can grow, develop and fulfil your potential with purposeful careers.
Please take a moment to read this privacy notice (https://www.lseg.com/sites/default/files/content/documents/Global%20Applicant%20Privacy%20Policy%20Feb%202021.pdf) carefully, as it describes what personal information the London Stock Exchange Group (LSEG) ("We") may hold about you, what it's used for, and how it's obtained, your rights and how to contact us as a data subject (https://privacyportalde-cdn.onetrust.com/dsarwebform/5f7a2da0-bed0-45e8-ac2c-c1f297e2efdc/4ae30ef5-8107-4353-a0b5-1bf34dd647f6.html.) .
If you are submitting as a Recruitment Agency Partner, it is essential and your responsibility to ensure that candidates applying to LSEG are aware of this privacy notice.