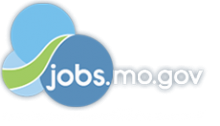 Job Information
Green Park Senior Living Community

Culinary Aide- FT

in

St. Louis

,

Missouri
Purpose/belief statement:
The position of Culinary Aide exists to provide routine support in the Culinary Department. This position must work effectively with team members in ensuring that work is accomplished in a timely, effective, and safe manner. The position must also manage the resources that are available to them in their job.
Job duties & responsibilities
PERFORM BASIC CULINARY CARE PROCEDURES FOR RESIDENTS AS REQUIRED.
• Serve food from tray line or steam table according to diet and preferences.
• Set up tray or plate for food service.
• Ensure menu accuracy for each resident's meal.
• Ensure meal is complete and presentable.
• Transport the carts to the nursing stations in a timely matter.
• Collect and return dishes when meal is completed.
• Monitor for resident's personal affects, and give to supervisor so that items may be returned.
• Ensure sanitization of plateware, silverware, glassware and all cooking utensils according to procedure.
• Complete any and all assigned cleaning tasks.
• Clean pots, pans, and utensils.
• Remove trash, sweep, and mop floors.
• Breakdown and clean steam-tables after tray line service or set up steam-tables prior to tray line service.
• Assist in salad, dessert, snack, and nourishment preparation and delivery.
• Clean resident dining areas.
• Deliver late meals or resident menu alterations to nursing stations.
• Assist nursing staff in meal delivery.
• Assist cooks and preparatory cooks in other areas as needed.
CREATE A CLEAN, COMFORTABLE, AND SAFE ENVIRONMENT, AND ENSURE THAT THE HIGHEST QUALITY OF CULINARY CARE IS DELIVERED.
• Follow facility procedures and regulatory standards for safety and sanitation.
ENSURE THAT RESIDENT'S FOOD SERVICE NEEDS ARE MET IN A TIMELY, ACCURATE, AND COMPASSIONATE MANNER.
• Ensure that meals are served on time and in accordance with established procedures.
• Ensure that all menu requirements are met for each resident's nutritional needs.
MAINTAIN AND WORK WITHIN ESTABLISHED DEPARTMENTAL, CENTER, AND CORPORATE POLICIES AND PROCEDURES, OBJECTIVES, QUALITY IMPROVEMENT PROGRAM, AND SAFETY, ENVIRONMENTAL AND INFECTION CONTROL STANDARDS.
• Promptly reports any suspected resident abuse, neglect or misappropriation to the DON.
ATTEND AND PARTICIPATE IN SCHEDULED TRAINING, EDUCATIONAL CLASSES, AND ORIENTATION PROGRAMS TO MAINTAIN AND ENHANCE QUALITY OF CARE.
• Attend all required in-service and training programs required within your department.
• Attend any mandatory meeting as required by your center.
PERFORM OTHER RELATED ACTIVITIES AS ASSIGNED OR REQUESTED.
Qualifications & Experience requirements
• High school graduate or G. E. D. equivalent
• Prior work experience, preferably in a healthcare environment.
• Prior work/life experiences involving independent decision making
• Prior experience in a healthcare environment is desirable
• Prior work/life experiences, preferably in healthcare or a service industry
• Compassionate and enthusiastic personality
Knowledge/Skills/Abilities
• Understanding of resident care procedures and standards, within the scope of culinary care.
• Ability to make independent decisions when circumstances warrant such action.
• Ability to deal tactfully with staff, residents, family members, visitors, government agencies, and the general public.
• Ability and willingness to work harmoniously with all staff.
• Must have patience, tact, and enthusiasm, as well as the willingness to handle difficult residents.
• Willingness and ability to be flexible in new methods and principles, as well as willingness to incorporate them into existing culinary care practices.
Work environment
May work beyond normal working hours, on weekends and holidays, when necessary.

Is subject to frequent interruptions.

Field based work required. Occasional overnight travel will be required as times with field based assignments.
Physical effort/demands (With or Without the Aid of Mechanical Devices)
Ability to move (sit, stand, bend, lift) intermittently throughout the workday.

Ability to lift, push, pull, and move a minimum of 50 pounds.