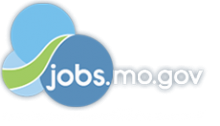 Job Information
Commerce Bank

Credit Specialist I

in

St. Louis

,

Missouri
About Working at Commerce
Wouldn't it be great to build your career at a bank that's known for helping people with their financial challenges? That's exactly what you'd be doing when you join the team at Commerce Bank. We're looking for teammates who are ready to do whatever it takes to help our customers with their everyday financial needs. You'd be helping yourself too, because Commerce has a tradition of recognizing and rewarding team members for their talent, skills and contributions.
No wonder we've been an industry leader for over 150 years and have developed a reputation as a great place to work in the financial services world. If you'd like to be a part of a team and culture that is respected by its peers and in your community, we should talk. We're always looking for the best and brightest.
Job Category:
Grade 07
---
Location: 8000 Forsyth, St. Louis, Missouri 63105
---
Job Expectations:
Job SummaryThe Credit Specialist is responsible for analyzing commercial credits and preparing packets for loan committees. These packets are utilized by senior management for annual review of credit relationships, reaffirming loans due for renewal, and for approving new loans. The position reports to the Saint Louis Credit Supervisor and works directly with Relationship Managers in the Commercial line of business, including Commercial Banking, Business Banking, and Private Banking. The position provides an opportunity to learn credit analysis and an introduction to Commercial Banking.The Saint Louis Credit Department covers the Saint Louis Metro area and the eastern footprint of Commerce including the eastern Community Markets and the Cincinnati and Nashville Commercial Offices. This provides exposure to analysis of businesses in a wide spectrum of industries including manufacturing, healthcare, municipalities, real estate, and agriculture.Essential Functions- Preparation of credit packets requires an understanding of financial statements and key financial ratios such as leverage and debt service coverage.- Daily work includes research and understanding of loan documentation and various bank systems.- Training is provided on documentation and systems for the first 2-3 weeks on the job.- Regular feedback is provided and to check understanding of the analysis.Work Schedule- Full Time, 40 hours per week. - Monday - Friday, 8:00am-5:00pm. - Location: Clayton office. Knowledge, Skills, & Abilities- Understanding of financial statements and key financial ratios such as leverage and debt service coverage.- Strong organizational skills.- Ability to multi-task.- Strong communication and interpersonal skills.- Familiarity with basic financial concepts and financial statements.- A desire to learn.- Due to seasonality, moderate overtime of about 4-6 hours weekly is expected during some months of the year.Education/Experience- Bachelor's Degree in a business related field, with a preference for majors in Finance or Accounting, or equivalent combination of education and experience. - 6 hours of Finance and 9 hours of Accounting are required.
Time Type:
Full time
Commerce Bank has been awarded numerous awards for our company culture. We have been included on distinguished lists such as Forbes' Best Midsized Employers, Forbes' Best Employers for Women, and Korn Ferry's Engaged Performance Award. You'll see the difference for yourself when you join the team.
Why Commerce?
Inclusion and Diversity at Commerce
How to Join Our Team
Want to be notified of positions that fit your preferences?
Follow these easy steps:
Create a Candidate Account at the top of the page by selecting "Sign In" upper right corner

Sign-up up for Job Alerts

We'll contact you about positions that match your skills and interests
Equal Opportunity Employer
Commerce Bank is proud to be an Equal Employment Opportunity employer and believes that every individual should have the opportunity to work at a job for which he, she or they qualifies. We celebrate diversity and do not discriminate based on race, religion, color, national origin, sex, sexual orientation, age, gender, gender identity, gender expression, veteran status, disability status, or any other applicable characteristics protected by law.