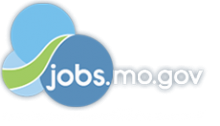 Job Information
Elastic

Corporate Paralegal

in

St. Louis

,

Missouri
Elastic is a search company built on a free and open heritage. Anyone can use Elastic products and solutions to get started quickly and frictionlessly. Elastic offers three solutions for enterprise search, observability, and security, built on one technology stack that can be deployed anywhere. From finding documents to monitoring infrastructure to hunting for threats, Elastic makes data usable in real time and at scale. Thousands of organizations worldwide, including Cisco, eBay, Goldman Sachs, Microsoft, The Mayo Clinic, NASA, The New York Times, Wikipedia, and Verizon, use Elastic to power mission-critical systems. Founded in 2012, Elastic is a distributed company with Elasticians around the globe and is publicly traded on the NYSE under the symbol ESTC. Learn more at elastic.co .
We are looking to hire an experienced, highly motivated Corporate Paralegal to join our corporate legal team in this fast growing, truly globally distributed company. Your role will be distributed working primarily from home, where you will support the corporate legal team with administrative and corporate paralegal skills in a variety of areas including board of directors matters, corporate governance, annual compliance for and maintenance of international subsidiaries and public company compliance and reporting. As a Corporate Paralegal, you will be essential in working cross-functionally across the company to help make sure that the legal team and the business are executing together effectively and efficiently.
What You Will Be Doing:
Assist the corporate and securities team with on-going public company matters, including planning and logistics for annual shareholder meetings, director and officer questionnaires, related party transactions, corporate compliance calendars

Assist in the preparation and filing of SEC documents, including annual and quarterly reports, proxy statements, Form 8-Ks, Section 16 filings and other SEC filings

Assist with the preparation of appropriate draft documents, including agendas, corporate resolutions and meeting minutes for board of director and committee meetings

Support Elastic attorneys in corporate transactions and assist with due diligence efforts and follow-on compliance as needed

Calendar and manage corporate filings with various state entities nationally, including the Secretary of State

Communicate with state entities and Elastic's registered agents to ensure compliance

Review Section 16 filings made with the SEC

Support the maintenance of global subsidiary entity activity, global jurisdictional qualifications to do business, and related entity and corporate governance items

Assist with corporate housekeeping and the decision-making process within the corporate structure

Research and analyze corporate governance items and track industry precedent and emerging trends

Document management (formatting, facilitating signatures, abstracting, and organizing our corporate legal documents)

Execute administrative and operational processes for the legal team

Work cross-functionally across the company (including finance and HR) as a liaison for the legal team
What You Bring Along:
You have excellent judgment and great interpersonal skills, are tech savvy, learn quickly and enthusiastically, are able to balance competing demands on your time, independently manage your time in a fast-paced environment with frequent overlapping deadlines, and can handle ambiguity and rapidly shifting priorities with flexibility, patience and humor.
In addition, you have:
Bachelor's degree and 2-5 years' experience at a law firm or as part of an in-house legal department

Very high proficiency using Microsoft Office (Word, Excel, and Powerpoint), Google Suite (Gmail and Google Drive, Documents, Sheets and Slides), Adobe Acrobat and similar document editing and management software

Excellent computer skills and an ability to learn and navigate new softwares, web portals and other technologies with little to no instruction

Strong organizational skills, with the ability to influence upwards and prioritize effectively in a dynamic changing environment

A can-do positive attitude, proactively thinking through challenges and coming up with pragmatic workable solutions

Detail-oriented, taking real pride to ensure nothing is missed

Exceptional communication and interpersonal skills, both written and verbal

Self-motivation, strong work ethic, and the ability to juggle an array of tasks

Ability to collaborate and function well in a team environment
Bonus Points:
Paralegal certificate preferred

Notary certificate preferred

Prior experience working in high-growth technology companies is strongly preferred
Additional Information - We Take Care of Our People
As a distributed company, diversity drives our identity. Whether you're looking to launch a new career or grow an existing one, Elastic is the type of company where you can balance great work with great life. Your age is only a number. It doesn't matter if you're just out of college or your children are; we need you for what you can do.
We strive to have parity of benefits across regions and while regulations differ from place to place, we believe taking care of our people is the right thing to do.
Competitive pay based on the work you do here and not your previous salary

Health coverage for you and your family in many locations

Ability to craft your calendar with flexible locations and schedules for many roles

Generous number of vacation days each year

Double your charitable giving - We match up to $1500 (or local currency equivalent)

Up to 40 hours each year to use toward volunteer projects you love

Embracing parenthood with minimum of 16 weeks of parental leave
Different people approach problems differently. We need that. Elastic is committed to diversity as well as inclusion. We are an equal opportunity employer and committed to the principles of affirmative action. Qualified applicants will receive consideration for employment without regard to race, color, religion, sex, sexual orientation, gender perception or identity, national origin, age, marital status, protected veteran status, or disability status or any other basis protected by federal, state or local law, ordinance or regulation. If you require any reasonable accessibility support, please complete our Candidate Accessibility Request Form (https://docs.google.com/forms/d/e/1FAIpQLSfiV7br5dGLslC__KPuDNBii1x6cQnlm59L8b4293O2eFxbMA/viewform) .